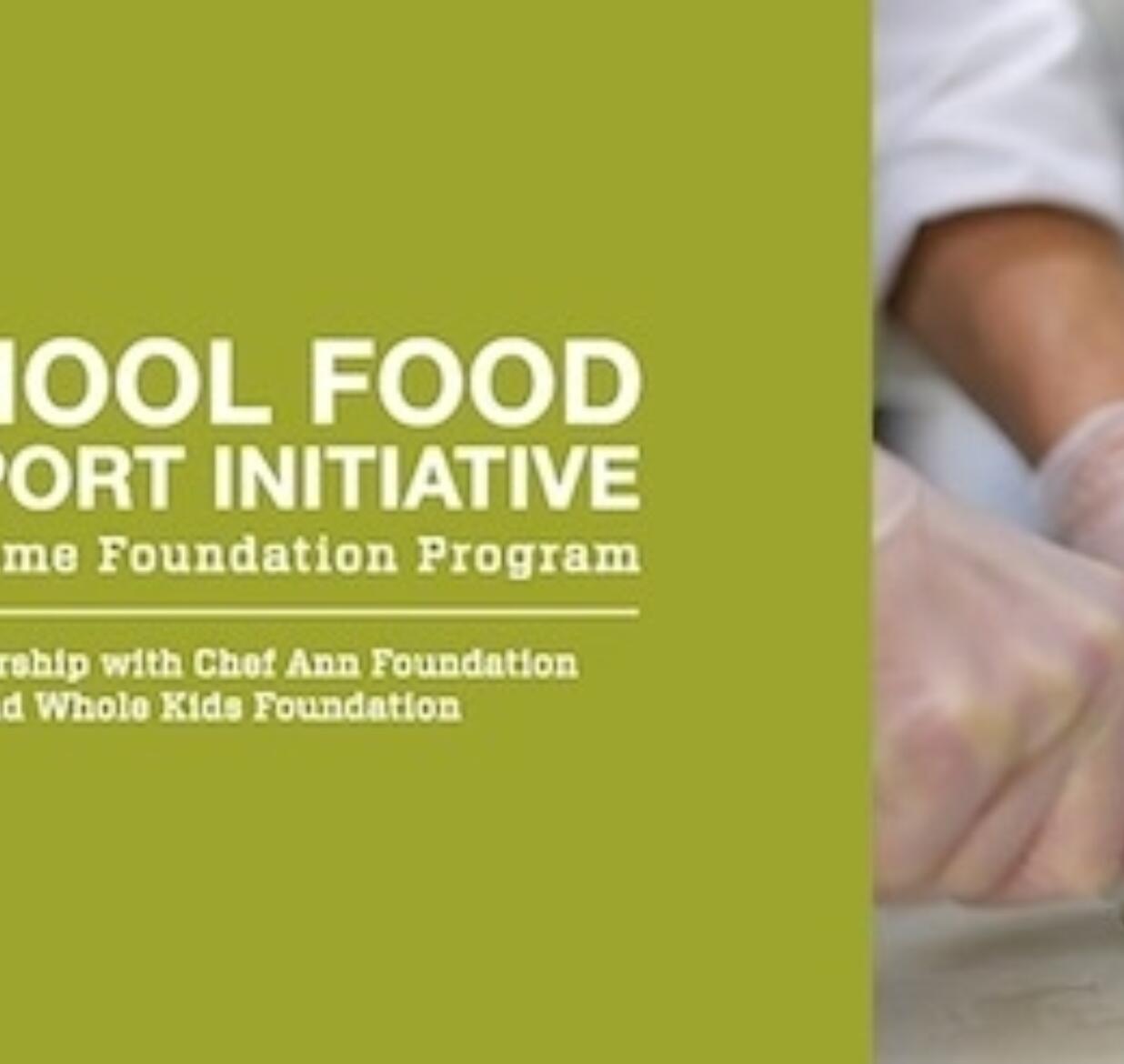 School Food Support Initiative Brings 7 Districts to the Table
Announcing the Second Round of Grant Recipients
March 16, 2017
Serving children scratch-cooked meals allows districts to offer healthy and delicious breakfast and lunch, but it's not always an easy task—there are financial, procurement, management, education, and staffing hurdles to jump over. Oftentimes, school districts need the guidance from school food experts to overcome these challenges.

According to a recent Pew study, "Directors whose programs prepared more foods from scratch and increased the use of salad bars were more likely to report that student participation rose or was unchanged from SY 2011-12 to 2014-15. Conversely, declines in participation were seen most often by directors who purchased more commercially prepared foods or decreased menu options."
To help schools make the transition to serving more scratch-cooked, healthy food, School Food Support Initiative (SFSI) was born. SFSI is a Life Time Foundation program in partnership with Chef Ann Foundation and Whole Kids Foundation, with support from The Gateway Fund.
The school districts that applied had to disclose all aspects of their operations and demonstrate to the review committee through their application and interview that they are ready for change.
The districts that were chosen for the 2017 SFSI program will receive hands-on training from Chef Ann Cooper and a team of school foodservice experts; on-site assessment and strategic planning of the school district's operations; a systems assistance grant for equipment, or other school food program needs; and technical assistance throughout the grant period. The two-year program averages a $190,000 commitment to each district.
In 2016, we announced our first round of five SFSI grantees. These school districts have begun implementing the recommendations from their on-site assessments, and are in the midst of transitioning to healthier, scratch-cooked school food and meeting program goals of eliminating the Harmful 7, including trans fats & hydrogenated oils, high fructose corn syrup, hormones and antibiotics, processed and artificial sweeteners, artificial colors and flavors, artificial preservatives and bleached flour.
This year, the program grew to offer grants to the following seven districts around the country, each with different challenges and opportunities for their customized SFSI program.
Brewster Central School District (Brewster, NY)
Fridley Public Schools (Fridley, MN)
Norwood City School District (Norwood, OH)
Ocean View School District (Oxnard, CA)
Oxford School District (Oxford, MS)
Staunton City Schools (Staunton, VA)
Tempe Elementary School District (Tempe, AZ)
What the Districts Are Saying About SFSI
We absolutely have the drive and willingness to do more scratch cooking and use more fresh, whole foods, but we need help with methods, procedures, recipes, cost-effective procurement, and configuring our existing labor to manage more complex tasks. Our team, especially at our high school, would welcome the opportunity to expand their culinary knowledge. SFSI has expertise and experience in all areas where we need help.
-Fridley Public Schools

We are ready to take the next step to provide the best meal possible for our students by improving our training, facilities, procurement processes, menu planning, and finances. Unfortunately, we lack some of the equipment and training necessary to meet these goals to the best of our ability.
-Oxford School District

An assessment of our program would help provide us with a more defined blueprint to take our program to the next level. We are extremely interested in having site evaluations conducted and input provided on how we could expand our ability to introduce more scratch cooking. We also need guidance on staff training and professional development.
-Tempe Elementary School District

The SFSI partnership is excited to welcome these seven districts to the 2017 cohort and looks forward to assisting them through their process of school food reform!
Interested in reading more helpful articles from us? Sign-up for our newsletter in the footer below.