// this is used to replace '{slug}' placeholder in content
Our History
Chef Ann Cooper was a well-known chef who had worked all over the country. After working to transition school food at a private school in NY, she moved to Berkeley, CA to try her hand in public schools at Berkeley Unified School District. Working within government regulations and school meal pricing proved challenging, but Chef Ann was able to create a fresh, cook from scratch program and wanted to make sure she paid her work forward. In 2009, Chef Ann founded the Chef Ann Foundation to support schools that were ready to make the change to scratch cooking. We continue that mission today with over 13,500 schools and 3.3 million kids impacted.
2009
Our Story Begins 2009-2010
The Chef Ann Foundation is founded to help schools make healthier meals.
The Lunch Box site launches with a comprehensive database of scratch cook resources and tools.
Whole Foods Market customers donate over $1.4 million to fund 564 salad bars in schools across the U.S.
Salad Bars to Schools (SB2S) is founded by the Chef Ann Foundation and a collaboration of partner organizations.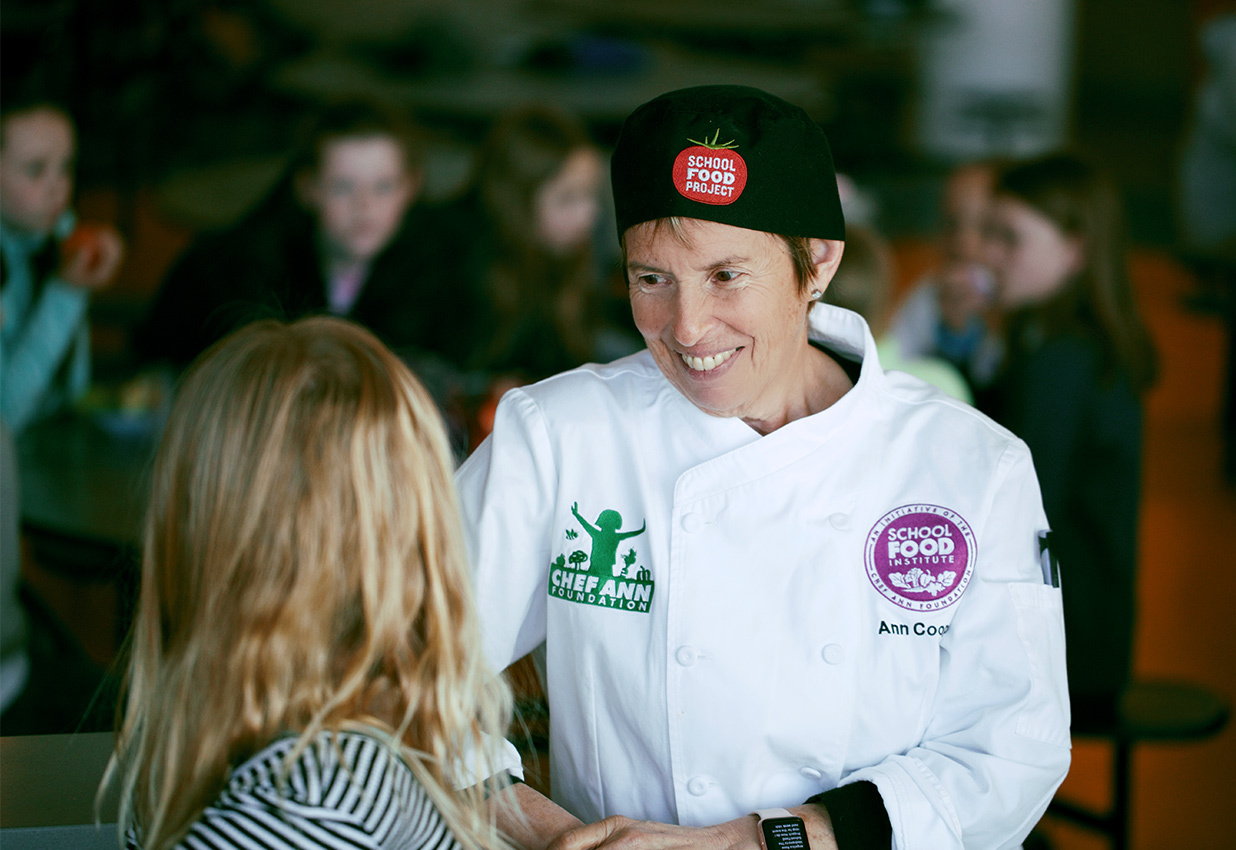 2011
Our Work Gains Momentum 2011-2014
In its first year, SB2S grants 516 salad bars to schools, providing 540,000 kids with daily access to fresh fruits and vegetables.
CAF launches Healthy Breakfast for Kids (HB4K), an equipment grant program that helps schools implement universal, after-the-bell breakfast programs. HB4K awards grants to 117 schools and helps 47,717 students gain access to breakfast.
SB2S grants an additional 1,209 salad bars to schools, reaching 604,500 kids.
The Lunch Box is rebuilt and relaunched, providing better recipe software, more recipes, financial tools, operational tools, and content.
CAF launches Project Produce, a fruit and veggie lunchroom education granting program.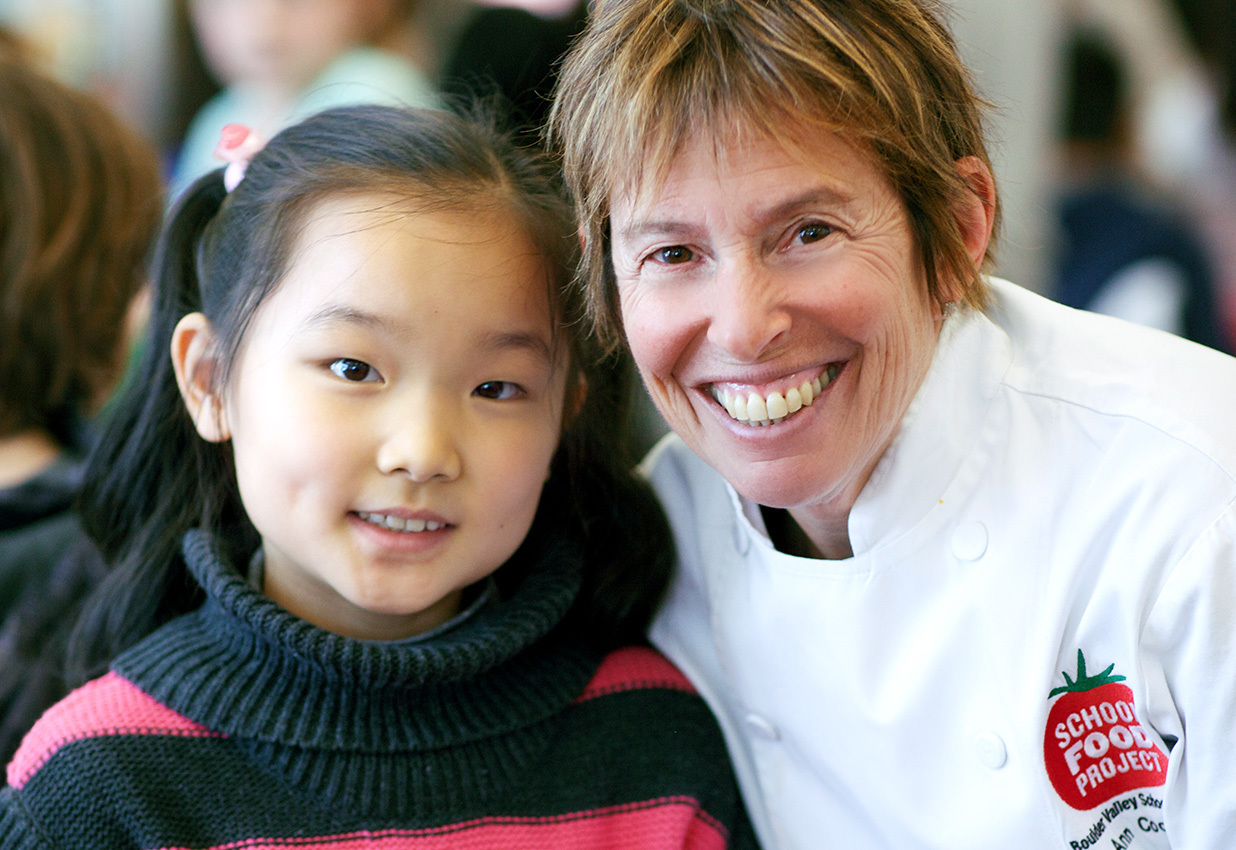 2015
New Programs Developed 2015-2016
CAF launches Get Schools Cooking (GSC), a deep dive program that works with districts to move them to cook from scratch.
Project Produce supports 101 schools with experiential cafeteria education through fresh fruit and veggie trials.
CAF develops the School Food Institute (SFI), a comprehensive personal learning program for school food professionals.
50+ Farm to School recipes are added to TLB to support districts in serving more scratch cooked items featuring local ingredients.
CAF hosts the first Real School Food Challenge (RSFC). Boulder "home chefs" compete to create a USDA compliant school meal to raise awareness about the need for school food change.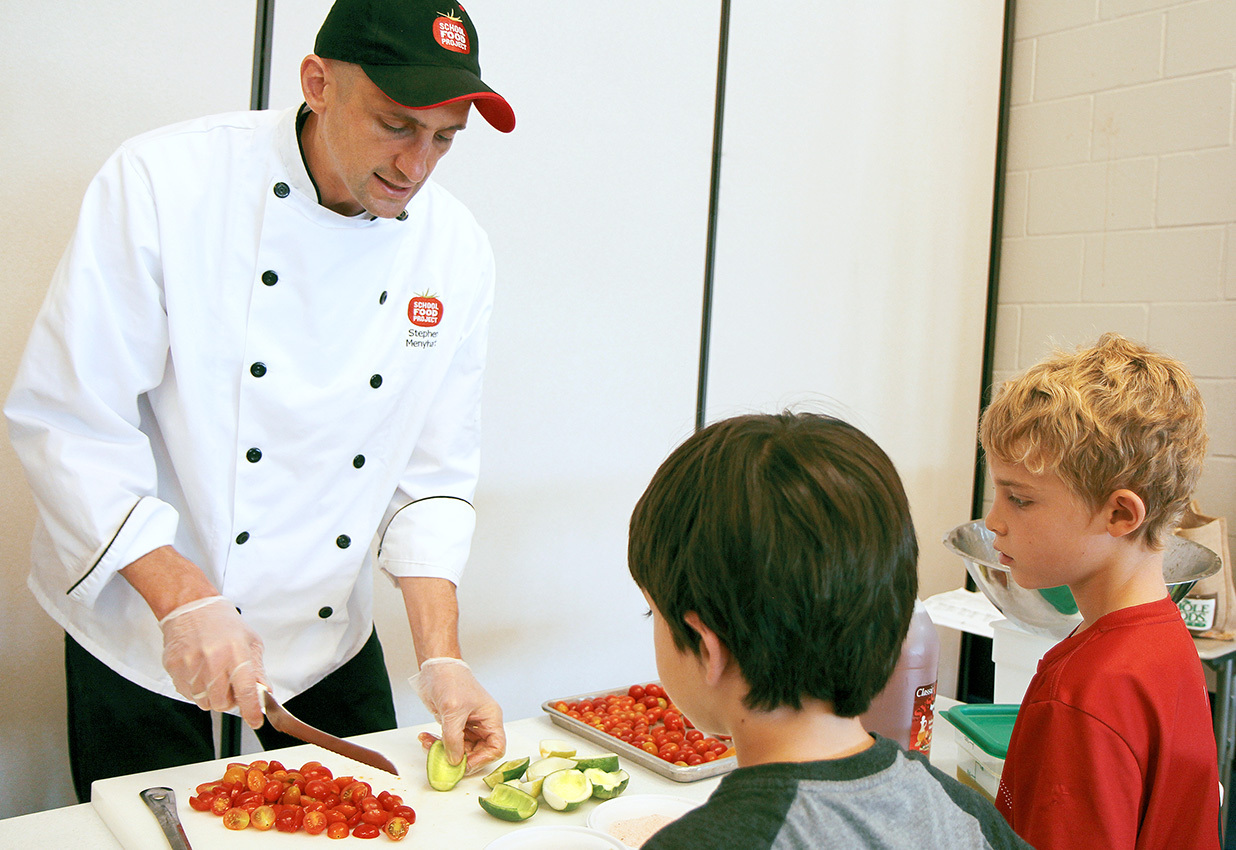 2017
Major Milestones & Successes 2017-2018

CAF launches the first SFI online course—School Food 101—to support schools making the transition to scratch cook operations.
SB2S celebrates the granting of 5,000 salad bars to schools across the country.
Ten additional SFI courses are launched, covering finances, procurement, salad bars, lunchroom marketing, sustainable lunchrooms, and more.
CAF launches the More Plants Please! Initiative to help schools serve plant-forward and plant-based meals.
GSC launches its 3rd cohort, bringing the GSC total alum to 15 districts.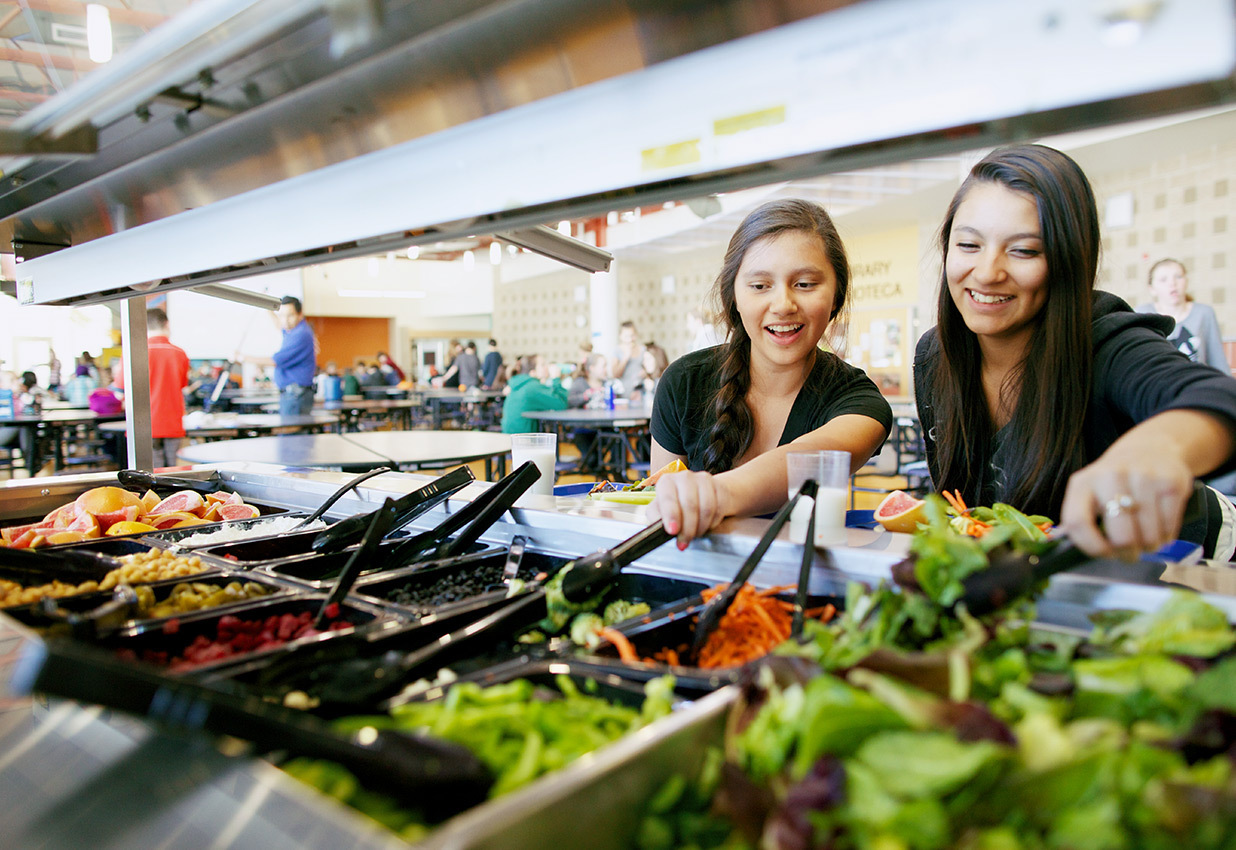 2019
Expanding & Growing 2019-now

The Chef Ann Foundation celebrates its 10th year!
CAF's total school support reaches over 11k schools and 3.2 million kids.
The first national RSFC coordinates 12 chefs across the country. Restaurants created and served USDA-compliant meals on their menus and donated the proceeds to CAF.
30 new Plant Forward recipes developed by the CIA Healthy Kids Collaborative are added to TLB.
CAF translates all SFI courses into Spanish, providing resources and content for ESL school food professionals
The Lunch Box and Chef Ann Foundation websites are relaunched with new content, resources, and an updated design.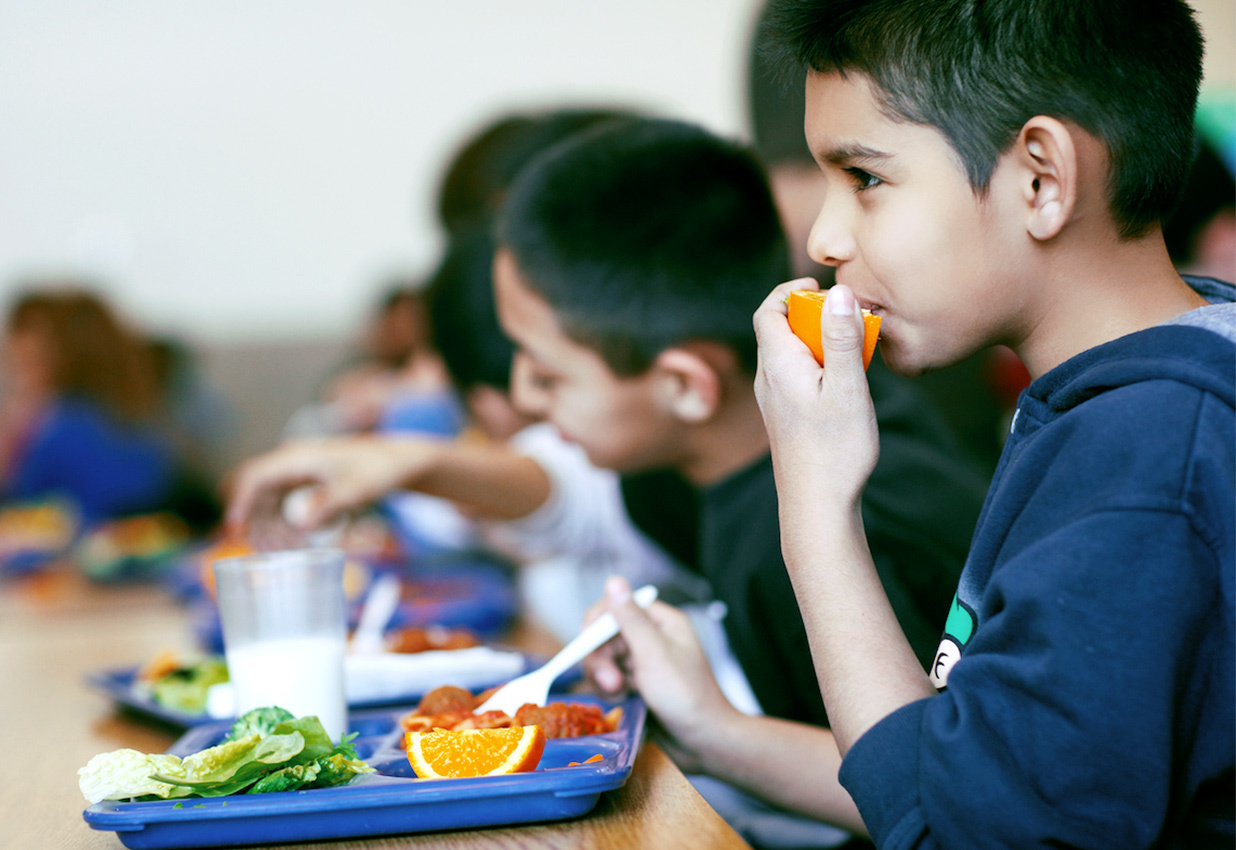 2025
Vision for the Future 2025+
Even though serving fresh fruits and vegetables (and actually cooking in school kitchens) may no longer be considered "renegade," we still see a ton of highly processed food served in schools across the country.
We are committed to staying focused on the principles and mission of healthy scratch-cooked meals.
We are committed to understanding the needs of our stakeholders, and supporting the tools, funding, and resources school food professionals need to cook in their districts.
With 30 million school lunches served every day in the US (and upwards of $18b spent on school food every year), we are committed to providing opportunities for schools to harness their purchasing power and positively impact individual habits, health outcomes, and the environment.
Most of all, we are committed to keeping the health and wellness of children at the heart of what we do.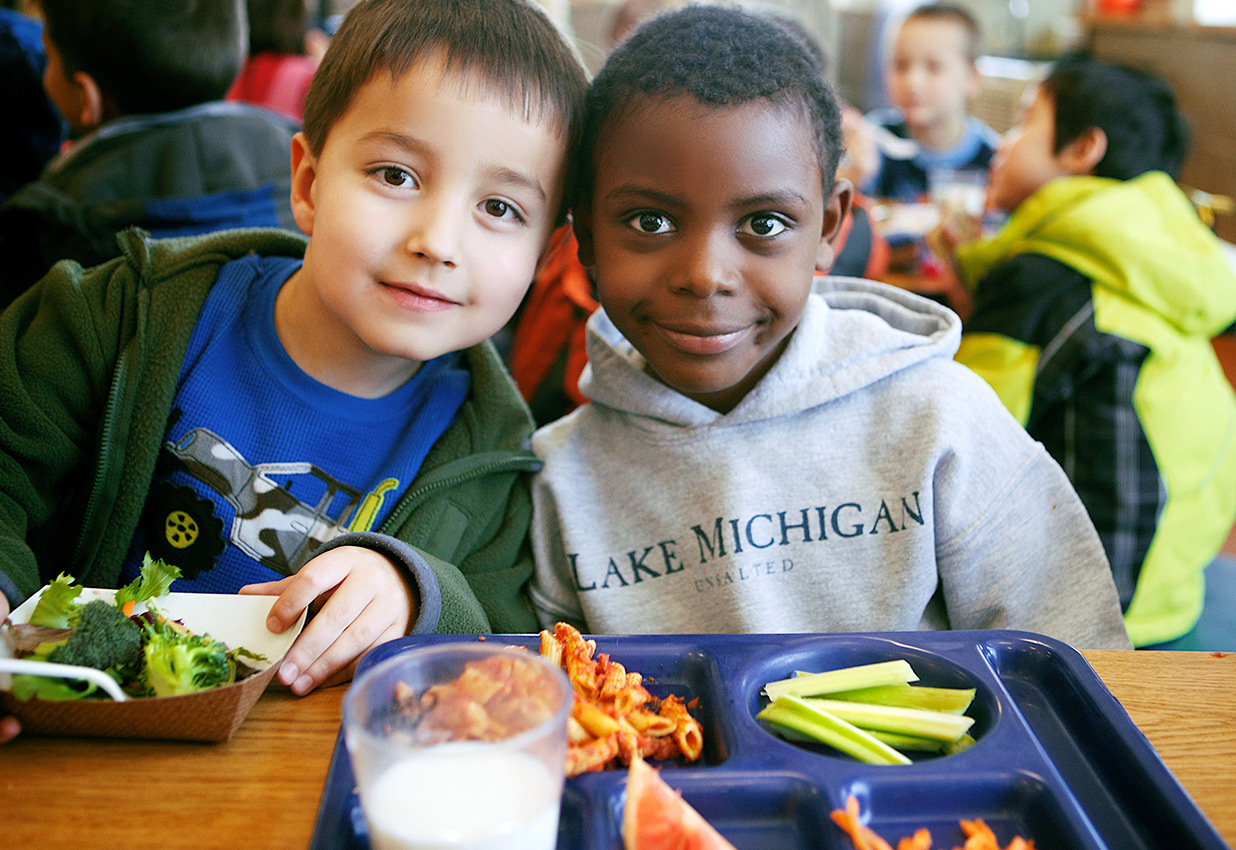 OUR IMPACT
Since 2009, we've impacted the food served to 3.3 million children in over 13,500 schools through our healthy food programming.
Success Stories
Read about school food successes from school food professionals and advocates.