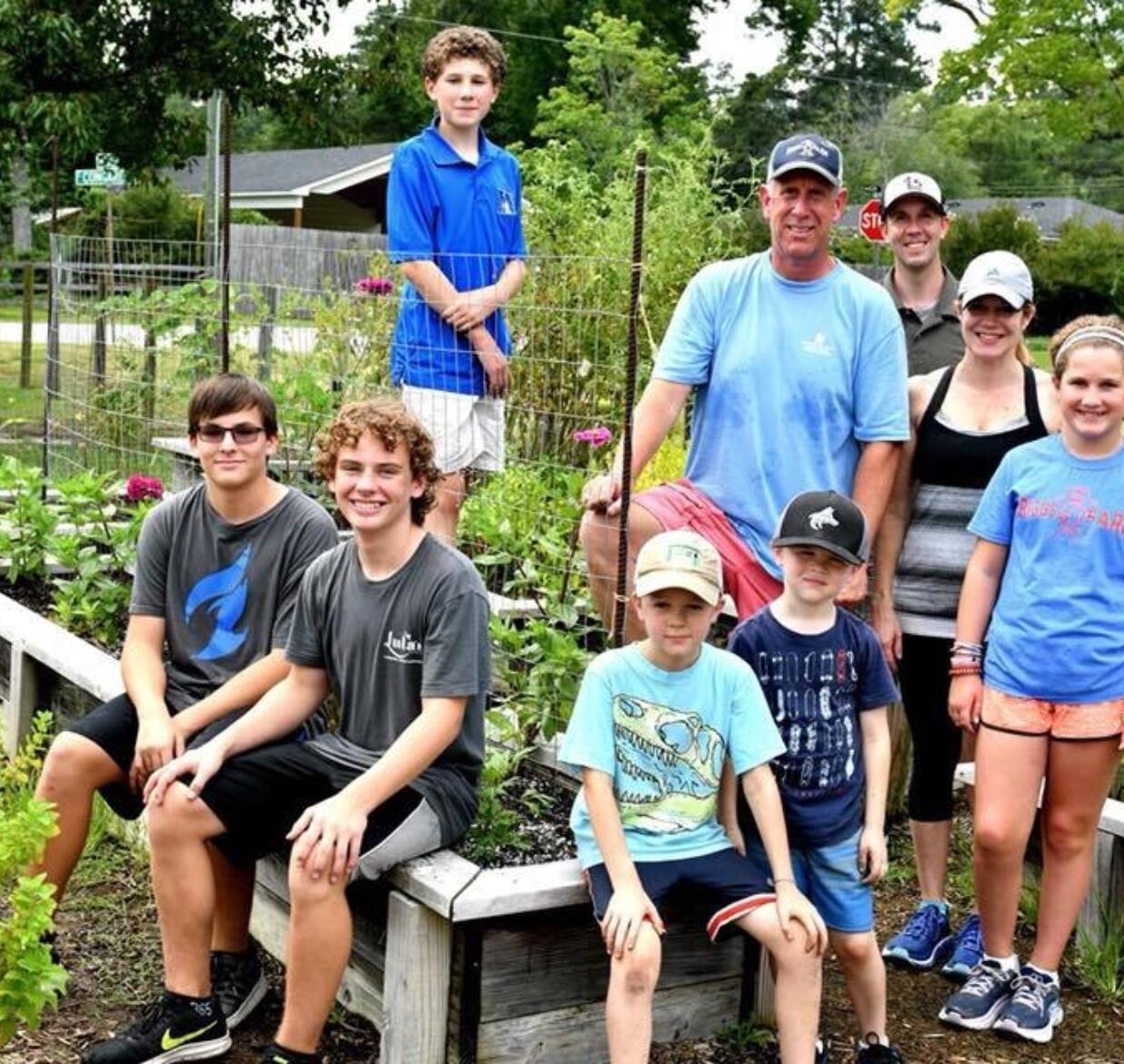 A Teacher's Perspective on School Food Reform
Teacher Jeff Murrie has helped spearhead a good food revolution at Briggs Elementary. Here's his story.
April 19, 2019
|

By
A Teacher with a Mission
Jeff Murrie's class at Briggs Elementary is one of a kind. All sixth grade students at the Florence, South Carolina school participate in his "Farm to School Related Arts" class, an agriculture education with hands-on learning that covers everything from pollination to in-classroom tastings. Murrie is a great example of how members of the school community outside of food services can make a real difference in what kids eat and how they learn about food.
Murrie's work with food-focused programming started in 2015, when Briggs received a grant to start a school farm with support from the South Carolina Department of Education and the USDA. Murrie managed the farm from the start and eventually created the Farm to School class, weaving the farm and its produce into the curriculum.
In the Farm to School class, students learn about bees and other pollinators, soil sampling, wool, and micro greens. They've sampled eggplant, kale, and mushrooms in the classroom and used an apple press to make and sample fresh grape juice. These days, the school farm spans two gardens, a composting station, a poultry facility (for collecting eggs), and a small greenhouse. Most of the produce grown in the garden goes straight to the classroom.

"[I've] taken my interest and love and passion—what I've been doing at home, for fun—and taken it to school," says Murrie.
As with many veteran teachers – Murrie taught social studies for over 20 years before the recent change – his work is meaningful, both to him personally and to his students. "Hopefully [these experiences] will impact them for the rest of their lives," he says. Parents are also supportive of Murrie's Farm to School class. "Most parents really value what they see [happening in the classroom]."
Seeking Answers and Making Changes
While Murrie's interest in agriculture and sustainability runs deep, his interest in school food started to grow after a trip to Shelburne Farms last summer. Murrie completed the Cultivating Joy and Wonder for Early Learners course in Shelburne, Vermont and saw an abundance of healthy, organic foods being served. He thought, "there is something that has got to be better for these kids… We have to move them up academically, but we keep feeding them [unhealthy food]." He decided to take what he'd learned and make some changes at his school.
Back in Florence, Murrie began searching for salad bar grants and stumbled across the Salad Bars to Schools (SB2S) program and the Chef Ann Foundation. Inspired by SB2S, Murrie worked with the superintendent to purchase a Cambro salad bar with existing funds. The school now uses the bar to serve yogurt at breakfast – a real success for Murrie, especially after he introduced students to homemade yogurt during a classroom taste test.
But Murrie was still looking for more answers about the state of school food and what he could do to change things at Briggs. To learn more, he returned to the Chef Ann Foundation as a resource and registered for a selection of School Food Institute courses.
While Murrie prefers to take big steps, he's embracing one of Chef Ann's key messages: baby steps are instrumental to improving school meals. "I realized what we're trying to do here really does take a lot of tiny steps. Tiny baby steps with lots of planning and thought. Isn't that a lot better than taking haphazard giant leaps?"
Murrie's other key takeaways from the courses include ideas for increasing sustainability in the lunchroom and highlighting the importance of recipe tasting to develop kids' palettes—something he has already instituted in his classroom.
The lunchroom at Briggs has started to see some changes, and Murrie has shared resources with the food service department to help implement a healthier and more sustainable meal program. The school has removed Styrofoam trays and now serves meals on reusable trays, a tactic covered in the SFI Sustainable Lunchrooms course. Reusable bowls are available at the yogurt bar, and the addition of reusable cups enables students to use the new filtered water station. Fruit is no longer individually wrapped; students use tongs to serve themselves. Murrie also hopes to introduce a bulk milk dispenser to reduce waste from milk cartons.
Murrie says that the key for teachers inspired to get involved in Farm to School programs or improve their school's food is simple: passion.
"If it is your passion," Murrie says, whether agricultural or nutritional in nature, "it is unjust not to educate yourself and bring change to [the lives of] your students, parents, and faculty. It's got to be your passion—not your job."
Apply for a Salad Bars to Schools grant or enroll in the School Food Institute today! To learn more about these and other programs, visit chefannfoundation.org/programs-and-grants.