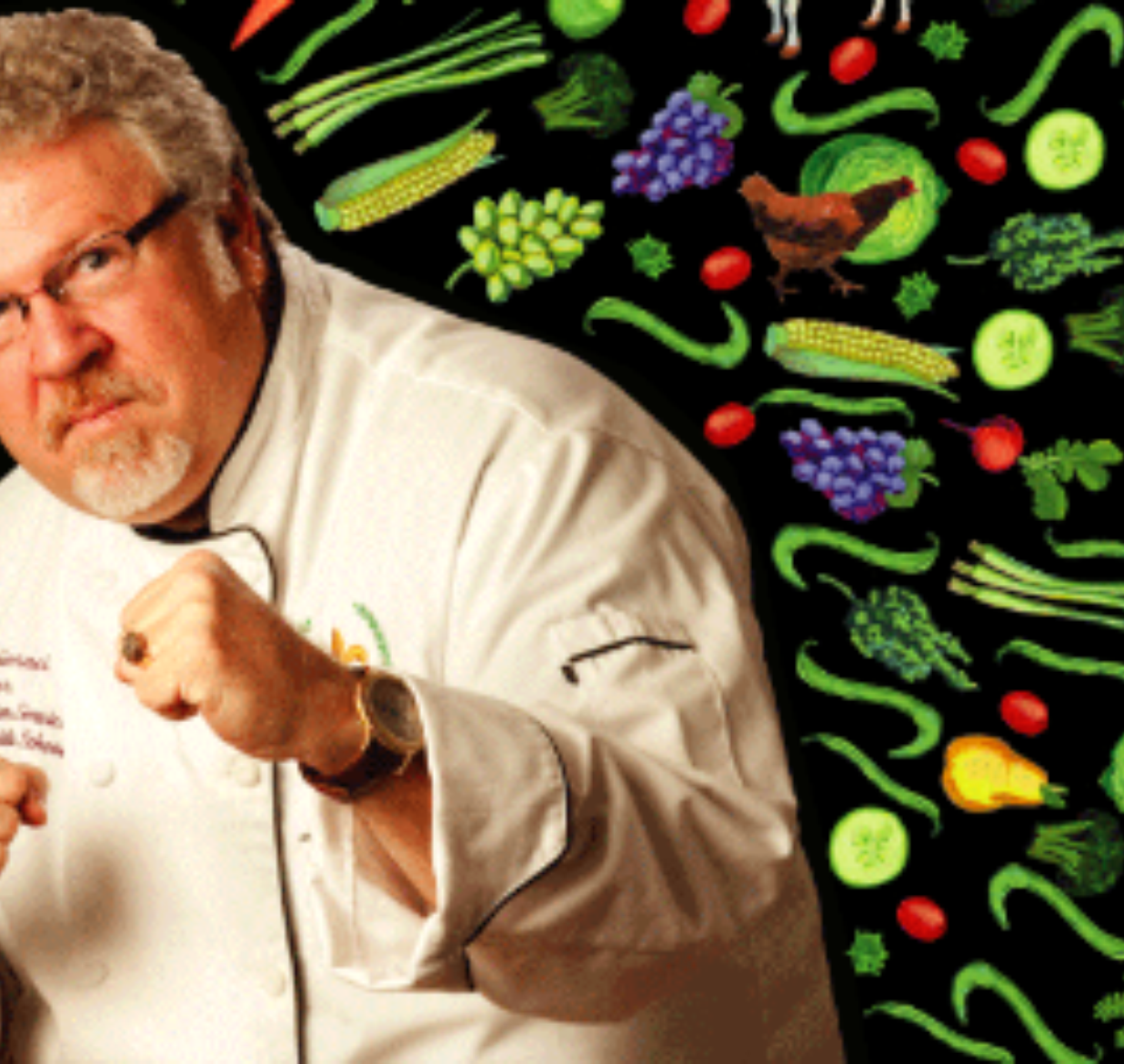 Cafeteria Man - The New School Food Movie You Must See!
January 26, 2012
|

By
On the homepage of the website for "Cafeteria Man," Anthony Geraci is crouched down with his fists up – ready to fight to get healthy food on the plates of school children in Baltimore. The man lives on a boat, has a passion for food, and knows just what it takes to get kids eating healthily! The film, produced by Richard Chisolm and Sheila Kinkade, dives into Anthony's world and follows him around on his mission.

Anthony, "Tony", Geraci not only has changed what is served for lunch in Baltimore City Public Schools, he also has students tending an off-campus garden, cooking, and really experiencing food. In one scene, where students are visiting a greenhouse at their school farm – someone says to the students, "Today we are going to pick something in here and eat it" to which the students eyes' widen and excitement spreads. Tony talks about the time he handed out peaches to students and remarked at how, for some, this was their first peach. Tony says in the film that he saw them rubbing the fuzzy skin on their faces – it reminded him about the importance of experiencing food. (Tony has, since the film, moved on to become Director of Food and Nutrition for the Memphis, Tenn. School system.)
Our very own Chef Ann even makes an appearance in the film!
"Cafeteria Man" is a great inside look at what changing the state of school food is really like, on the ground, with the students, parents, and administrators involved. The film provides this inside look with an interesting perspective including all the tough challenges people like Tony face in the school food realm. Following Tony Geraci around the ins and outs of his program is inspirational to say the least!
You can see Cafeteria Man for yourself by attending a watch party, hosting a watch party, or simply buying the DVD! Check out all your options on their website: http://cafeteriaman.com
Enjoy and as always – happy healthy eating!