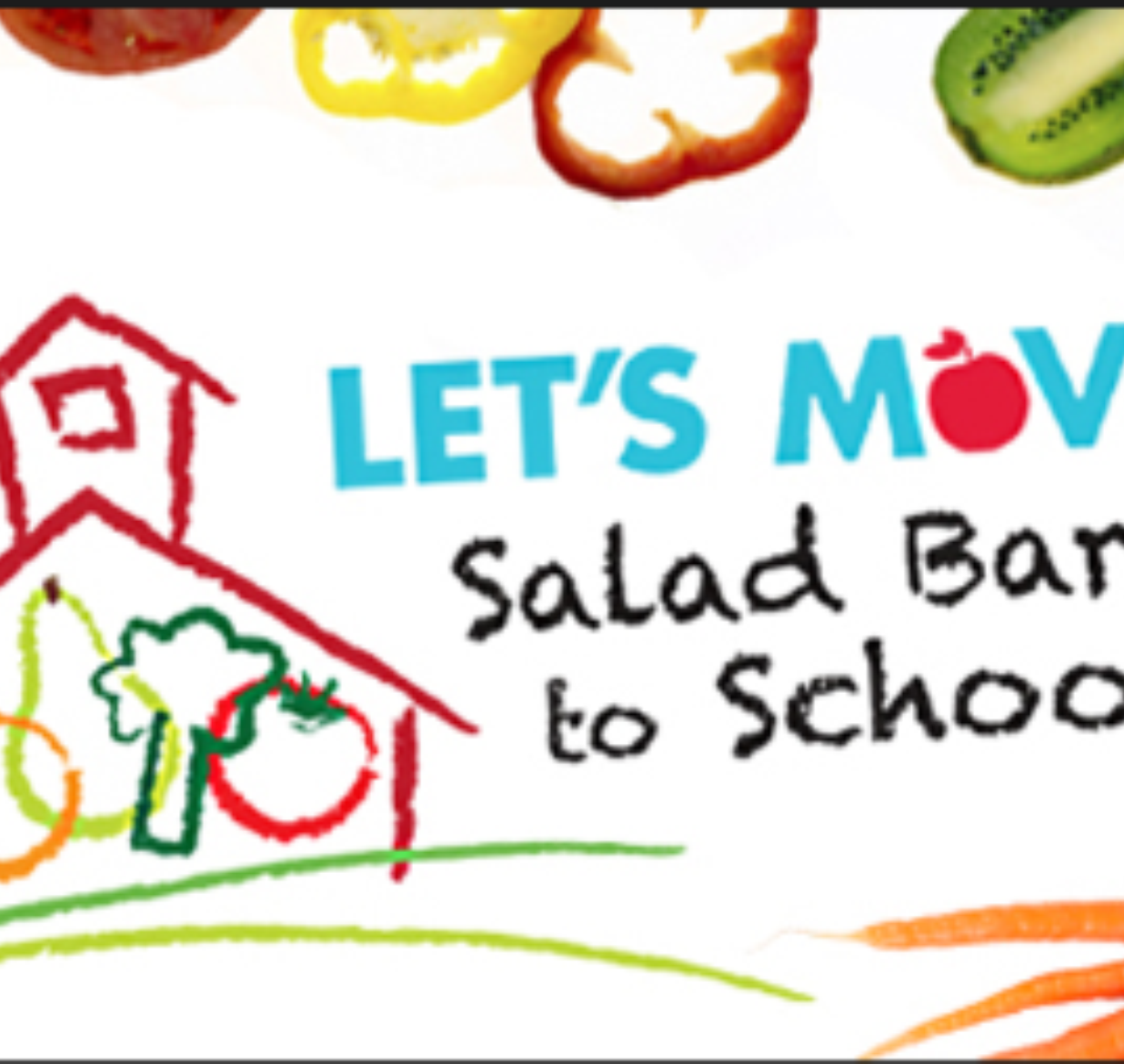 Celebrating Three Years of Let's Move
February 13, 2013
The campaign to put salad bars in schools is sweeping across the nation. Today, lunch lines are loaded with lettuce, crammed with carrots, and overflowing with oranges - an amazing success made possible by valuable proponents and partners of Let's Move Salad Bars to Schools.
Among these catalysts for change is the first lady, Michelle Obama. This month marks the three year anniversary of the Let's Move nationwide campaign. Since the program's conception in February 2010, momentum hasn't slowed.
Mrs. Obama has been hard at work out in communities, enlisting culinary professionals, and building partnerships with a wide spectrum of organizations. The HealthierUS School Challenge program continues to expand, Chefs Move to School are increasing interest and cooking in the classroom, and as many as 500 mayors and local officials are signed up for Let's Move Cities and Towns.
Beyond booming programs, congress passed the Healthy Hunger Free Kids Act and the White House formed the first task force on childhood obesity. Mrs. Obama played an instrumental role in advancing these major steps to a healthier nation.
Alongside a national champion, an organization needs partners. Let's Move Salad Bars to Schools (LMSB2S) has given out 2,164 salad bars, and that figure is quickly climbing. Schools not only have the first lady to thank for this progress, but also the continued support of founding partners — F3, Whole Foods Market, United Fresh Produce Association Foundation, and the National Fruit and Vegetable Alliance. Each of F3's partners makes its own unique contribution to the program's success.
Whole Foods Market stands by their motto, "Whole Foods, Whole People, Whole Planet"; they are constantly looking for new ways to reach their national and local communities. What better way than supporting wholesome eating in schools nationwide? In 2010, Whole Foods funded 564 salad bars through the Great American Salad Bar Project. The overwhelming response cemented LMSB2S's relationship with Whole Foods, and this initial collaboration has grown into the current partnerships that comprise Let's Move Salad Bars to Schools.
This spring, Whole Foods in conjunction with their Whole Kids Foundation kicks off "Salad Bar Nation," a nationwide campaign that has already funded over 500 bars this year through LMSB2S. Their goal is 2,000 bars by the end of the year.
The United Fresh Produce Association knows their fruits and veggies, and state by state they continue to fund access to these vital food groups in schools through the United Fresh Foundation (UFF). In 2011, UFF funded salad bar donations to 50 New Orleans schools, and in 2012, they helped move 100 bars to Texas schools. Seeing a rising number of California schools applying for salad bars – over 575 to be exact – UFF and their member companies jumped into action with Let's Move Salad Bars to California Schools.
Perhaps the less public, but equally important, partnership lends itself to checks and balances. The National Fruit and Vegetable Alliance (NVFA) serves as a valuable resource to help schools raise money for salad bars either by way of community or through corporations that want to donate.
In an ongoing effort to make salad bars effective and permanent fixtures in schools, government NFVA partners continuously review and update regulations and guidelines in order to fulfill reimbursable meal requirements and to maximize food safety. They also develop training materials and provide technical assistance to school districts.
The Let's Move Salad Bars to Schools (LMSB2S) team moves into its third year with one goal in mind; keep the salad bars coming!