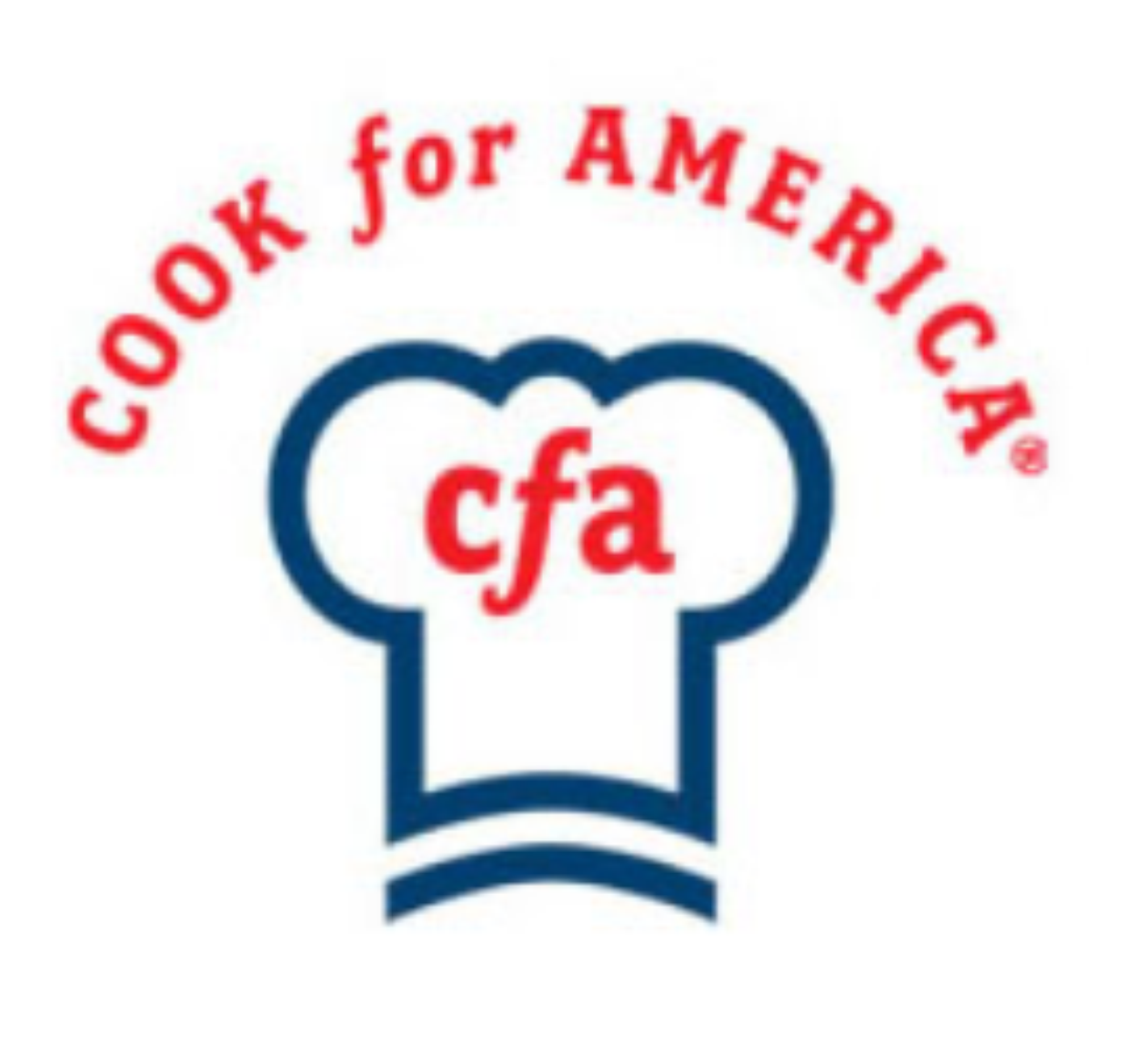 Cook for America®: Stirring Up School Food Reform
March 30, 2011
|

By
Reposted with permission
It is a shocking fact of modern life that in the past 30 years childhood obesity has more than tripled*. The consequences of such a dire trend range from crippling national health care costs to compromised national security and, on an individual level, include immeasurable and unnecessary physical and emotional pain.

Because most American children are required to attend school until at least the age of 16, nearly every child in the country is exposed to school food on a daily basis in one way or another. In recent years, the trend has been to place blame for the national obesity crisis partly on school meals, which typically comprise pre-packaged, highly processed products high in sodium, fat, sugars, and artificial colors and preservatives. However, despite the dubious quality of most school food, the exact role it has played in the obesity crisis is open to debate.

In truth, while school food is an easy and obvious scapegoat, the reality is that both the high rates of childhood obesity and the poor quality of the average school meal are merely symptoms of America's broken food system, the myriad causes of which include farm subsidies favoring corporate agriculture and ubiquitous marketing campaigns targeting children.
While there may never be a single successful approach to restoring our nation's citizens and food system to full health, Cook for America® creates a new paradigm in which school food becomes a powerful and effective part of the solution by building a school food service work force that is not only capable of preparing healthy scratch-cooked meals from whole, fresh foods, but is empowered and motivated to do so.
Distinguishing Cook for America's® approach from that of countless other school food reform projects is its emphasis on holistic, systemic change. While thousands of schools across the country have implemented salad bar programs and school gardens in recent years, children are given mixed messages about food when the same schools continue to serve entrées such as chicken nuggets, beef dippers, and corn dogs. To help turn well-meaning intentions into meaningful outcomes, Cook for America® focuses attention on what professional chefs refer to as "the center of the plate," otherwise known as the entrée.
The cornerstone of Cook for America® is its five-day Culinary Boot Camps, which provide concentrated and comprehensive culinary training in such basic competencies as food safety and sanitation, culinary math, time management, basic knife skills, menu planning, and foundational cooking techniques related to proteins, grains, legumes, vegetables, sauces, and baked items. A critical step towards professionalizing the school food work environment and workforce, the Cook for America® Culinary Boot Camps build skills, confidence, awareness, and motivation among participants.
Foremost among Cook for America's® goals is to increase the level of self-respect among school food service workers who, all too often, feel as if they are the least important staff members in a school district's hierarchy. To further that goal, participants are awarded the title "Lunch Teacher™" upon completion of the Culinary Boot Camp in recognition of their new responsibility for leading the school food reform effort in their own districts and of their essential role in teaching children about the pleasures and benefits of eating real food prepared in a healthful manner.
In 2009, The Colorado Health Foundation (TCHF) contacted the Rocky Mountain Center for Health Promotion and Education (RMC Health) to assist with the logistical planning and event coordination of Colorado's first Cook for America® Culinary Boot Camp, which was held that August. Thanks to continued TCHF funding, four more Cook for America® Culinary Boot Camps followed in 2010, with RMC Health again providing the logistical planning and event coordination. Through 2009-10, Cook for America® Culinary Boot Camps trained staff representing 43 Colorado school districts.
Colorado is host to Cook for America's® next major undertaking, the first Instructor Training Program in the country. Scheduled for 2011, 16 professional chefs from the state will be trained to teach the Cook for America® Culinary Boot Camps beginning in 2012. This significant increase in instructional capacity will enable even more Colorado Lunch Teachers™ to experience the pride of participating in the Culinary Boot Camps and to bring their new cooking skills and passion for scratch-cooked meals to school children across the state.
With more than 150 Lunch Teachers™ in Colorado having successfully completed the Cook for America® Culinary Boot Camp program so far and nearly 200 more slated to participate during 2011, school food will play a vital role in keeping Colorado the healthiest state in the nation!
Footnote:
* Centers for Disease Control and Prevention. http://cdc.gov/healthyyouth/obesity/index.htm.
Chefs Kate Adamick and Andrea Martin are co-founders of Cook for America®.