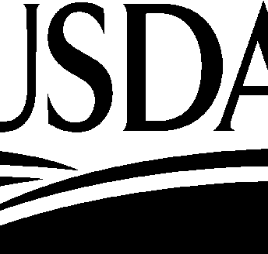 Don't Miss Your Time to Comment on "Smart Snacks in Schools"
October 01, 2013
A little over a month has passed since the USDA announced their proposed guidelines on competitive foods in schools, "Smart Snacks in Schools." We are half way through the 60-day comment period. The reactions are mixed. Are the guidelines too strict? Not strict enough? Do they take away from cafeterias' operating budgets? Here is a breakdown of the proposed rules:
· Reduce snacks to those lower in fat, sugar, and sodium.
· Food sold in schools must be either a fruit, vegetable, dairy product, "protein food" or a food with 50 percent or more whole grains by primary ingredient or weight or 10% of the daily value of a nutrient cited as a public health concern.
· Snacks must meet a calorie limit. Beverages will be limited to water, low-calorie milk and 100% juice. High schools will be allowed calorie-free carbonated beverages.
· All of these rules would apply to all food sold outside the school meal programs, on the school campus, and at any time during the school day.
· A limited number of fundraisers held during school hours would be permitted to sell food and beverage outside of these regulations. Fundraisers or events held after school hours or offsite would not have regulations.
There are currently over 1,000 comments from everyday citizens with backgrounds in all fields on regulations.gov. Here are a few to get you thinking on the issue.
Pro: "I agree with the proposed regulations. My opinion is the stricter in adherence to the national nutritional standards the better." Copake, NY
Con: "These regulations will significantly reduce the funds that schools desperately need to run their educational programs. The community, parents, administrator and students all work together to develop a program that works for their particular area. A one-size fits-all, top-down approach is not effective." Pomptonian, NJ
Pro: "I cannot fully express the frustration that I feel when my kids are fed unhealthy foods at school without my permission or knowledge. And there are many other parents who feel this way. That's why I also urge the USDA to start regulating foods offered at classroom celebrations and other school events." Ketchum, ID
Con: "I totally support that the USDA is putting an effort on reducing child obesity by making school lunches much more nutritious. Unfortunately these requirements interfere with high school programs that teach culinary programs. " Hammond, IN
Pro: "I support the proposed regulations, as they decrease sodium and sugar levels. The school snacks need to be healthier, and this is the right step to make them healthier. I think that it is good that the federal regulations will not overrule the stricter state and local regulations for school snacks." Alpharetta, GA
Con: "I am against any more regulations on what we can and cannot give, buy or sell our students here at school. We have enough regulations like it is. We starve our children at lunch all in the name of nutrition. We give them minimal amounts in their servings and we expect some of them to function all day on that amount of food. All kids are not the same." Fayette, AL
More comments can be seen here at regulations.gov. No matter your stance, get yourself informed and involved.
Many schools nationwide have already taken steps to clean their cafeterias of junk food. These proposed rules are the groundwork for school districts to cater to these needs. The comment period is meant for concerned teachers, students, health professionals and more to voice their opinions. The final regulations are not meant to go into effect for a full school year. Guidelines aside, here are some resources and tips to help your school succeed in getting healthy!
Lunch Box Resources
· USDA and Alliance for a Healthier Generation Guideline Comparison
· Alliance for a Healthier Generation's Product Navigator – Find healthy snack options that meet the Alliance's competitive food guidelines.
· Alliance for a Healthier Generation's Product Calculator- a tool that calculates whether other snacks meet AHG's guidelines for each age groups.
Take Action
· Do a taste test – Are you worried kids won't like new products you bring in? Try taste testing. Chef Ann is a strong proponent of the "no thank you bite." Why not contact a healthy manufacturer and ask for samples to taste test. Do it for the school'​s meals too. Make it fun and the kids will love it, and respond!
· Start now – Get yourself working towards a healthier school now and you'll be that much more prepared when the guidelines are finalized.