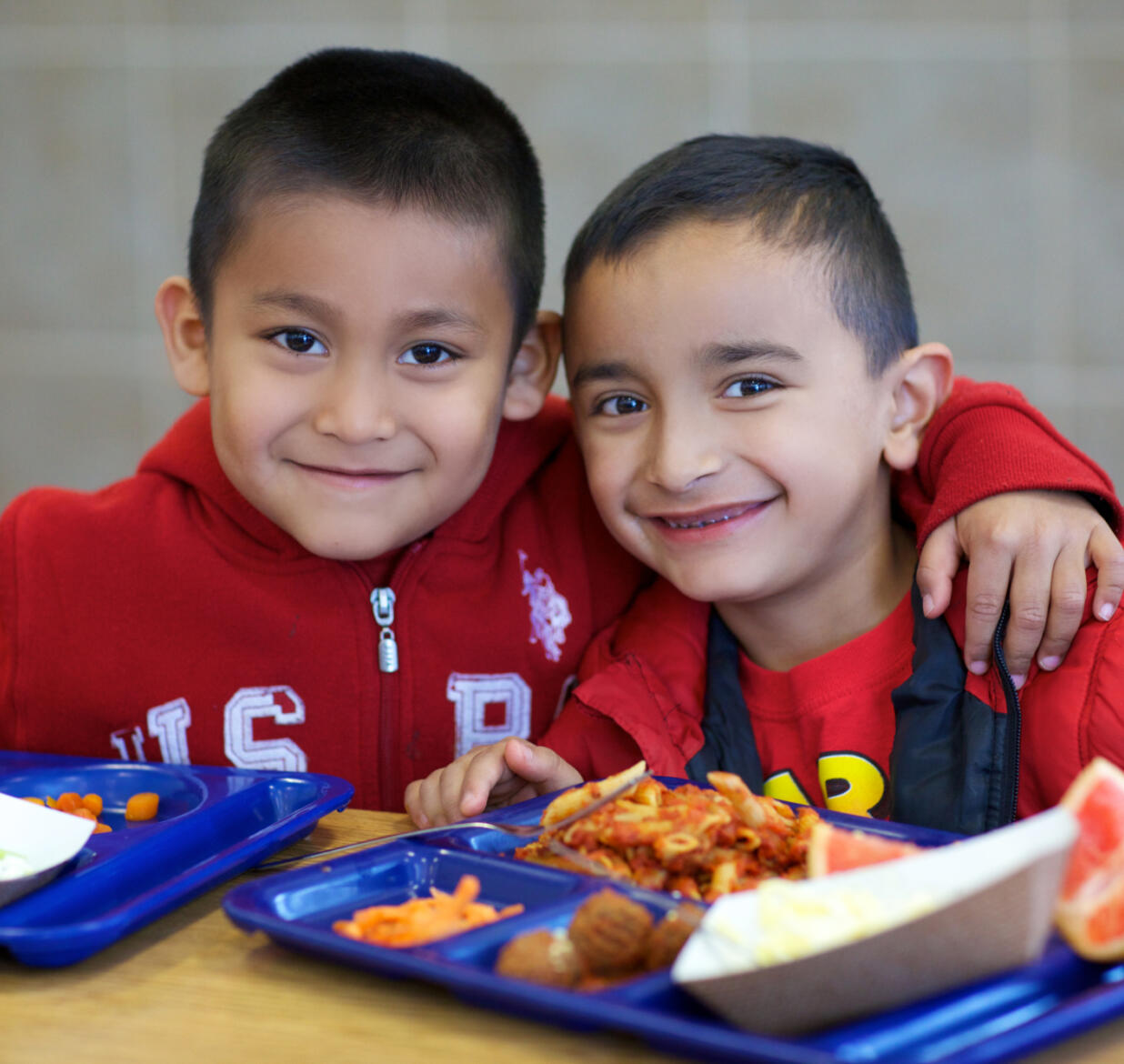 Feeding Our Future
Creating Lasting, Positive Change Beyond the Cafeteria
November 20, 2017
|

By
In recent years consumer attitudes around the holidays have changed from what they used to be. Shoppers now look for great deals for buying gifts and great deals for giving to the causes we care about deeply. In addition to Black Friday and Cyber Monday, we now have Giving Tuesday to encourage us to make charitable donations 24 hours after we've made our holiday purchases.

Today's donors are giving more and are increasingly invested in the process of donating, from identifying which organizations to support, to making sure 100% of their donations go directly to the organizations. Social media is allowing us to make videos and share pictures to inspire others to donate. Giving Tuesday is a reflection of these shifting priorities and a genuine push towards building grassroots support for the causes and organizations people feel passionate about.
Tackling childhood diabetes, promoting social justice, and building our children's futures are what the Chef Ann Foundation cares about most deeply. We believe every child should have access to healthy food every day, and here's how the work we do creates lasting, positive change beyond the cafeteria:
Great Impact: Just one of our program grants can impact as many as 13,000 students in a district. Since 2009, Chef Ann Foundation has helped almost 3 million kids in 9,000 school across the country eat healthier food. Your donation will help us continue to impact the health of the 30 million children who eat school lunch every day.
Prevent Disease: 13% of American children are obese. 90% of them do not eat enough vegetables. Nearly a third of them are on track to have type II diabetes. We know that diets including whole foods, like fruits, vegetables, and grains, lay the groundwork for a nutritious and healthy lifestyle.
Feed the Future: Children spend their formative years in school learning how to be healthy adults. Part of a school's responsibility is to provide children with the nourishing food they need to grow, thrive, and achieve. Ideally, schools also help introduce kids to healthy foods at a young age so they can make informed decisions about their nutrition from youth into adulthood.
Ensure Every Child Has Access to Fresh & Healthy Food: Over 70% of all students across the U.S. are eligible for free or reduced cost school lunches. You can help ensure that all children, regardless of their socio-economic status, have access to the life-long benefits of healthy school lunches by supporting the Chef Ann Foundation.
Support Local Economies: Many of Chef Ann Foundation's programs help implement farm to school practices and get an increased amount of local foods into school meals, leading to increased business for local farmers and food suppliers.
As you plan your donations this giving season, here are a few ways to maximize your support:
#GivingTuesday: Starting at 8AM EST on November 28, Facebook waives it's 5% processing fee and the Bill and Melinda Gates Foundation are matching up to $2 million of funds raised on Facebook for U.S. nonprofits. Donate on the Chef Ann Facebook page to double the value of your donation.
Create A Peer-to-Peer Campaign: As a supporter of Chef Ann Foundation, we'd like to empower you to rally your social network to raise money for school food reform.

Set a goal: How much will you raise? $500? $1,000? Set your number and celebrate benchmarks along the way.
Tell your story: Think about your personal experience with Chef Ann Foundation and tell your friends and family what motivates you to support healthy school food.
Get started: Go to https://www.crowdrise.com/help-give-every-child-access-to-healthy-food-every-day. Click the big FUNDRAISE FOR THIS CAMPAIGN button and you'll instantly have your own fundraising page as a part of our Team. Email danielle@chefannfoundation.org if you need help with anything.

Talk to Your Employer: Many companies offer employee matching contributions and welcome office fundraisers. Ask your employer what they offer and what the rules and practices are for fundraising through your workplace.
Donations to Chef Ann Foundation last a lifetime. Your contributions will help schools around the nation serve healthier food to our children today, and ultimately help tomorrow's adults live healthier, longer lives.