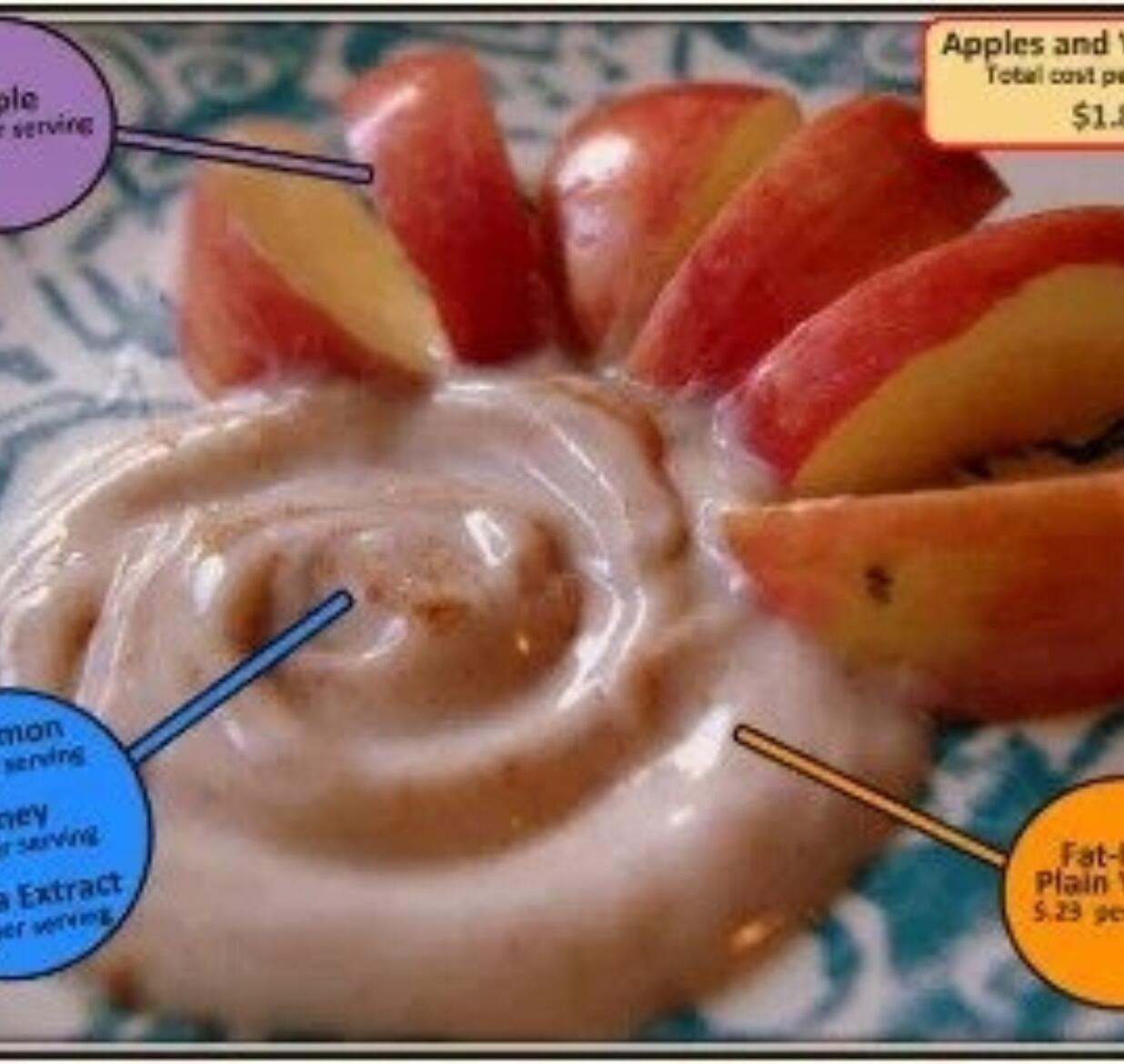 Food Bloggers Against Hunger: 3 Affordable Recipes for the Home!
April 08, 2013
Here at The Lunch Box, we believe that every child should have access to healthy and delicious food. This belief doesn't end with the cafeteria lunch line. The home is a formative environment for eating healthy. According to the USDA, 16.2 million children struggle with hunger; that's one out of five kids. The lack of time and limited money are huge obstacles many American families face on a daily basis.

One of the resources we provide through The Lunch Box includes breaking down food service costs for schools across the country. We've done the same with the following recipes and list of pantry must-haves.
The goal is to get in a serving of every food group with these quick and affordable recipes for breakfast and snacks. The benefit of making these foods from scratch is avoiding artificial and unknown ingredients, all the while introducing your kids to fun in the kitchen. An added bonus, these recipes can be made ahead of time and refrigerated until needed.
Oatmeal with Raisins & Banana (grain and fruit)
Serves: 4 people
Time: 5 to 10 minutes
2 cups rolled oats
4 cups water
1 teaspoon cinnamon
½ cup raisins
4 bananas, sliced
1) Bring rolled oats, cinnamon and water to a boil. Simmer for 5 to 10 minutes or until creamy.
2) Mix in the raisins and bananas.
Yogurt Dip with Apples (dairy and fruit)
Serves: 4 people
Time: 5 minutes
2 cups fat-free plain yogurt
2 tablespoons honey
2 teaspoons vanilla extract
½ teaspoon cinnamon
3 apples (or fruit of choice)
1) Mix all ingredients together. Slice up apples. Dip and eat!
Chef Ann's Hummus (protein and vegetable)
Serves: 4 people
Time: 1 hour and 5 minutes
½ cup extra virgin olive oil
1 cup dried garbanzo (chickpeas) beans
4 cups water
1 ½ tablespoons lemon juice
3 cloves garlic
3 tablespoons tahini (sesame seed purée)
8 carrots (or vegetable of choice)
Salt and pepper to taste
1) Bring garbanzo beans to a boil in water. Simmer and cook until tender about an hour. Strain and set aside cooking liquid.
2) Combine all ingredients in blender. Blend until smooth, use cooking liquid if the hummus is too thick.
3) Wash and chop carrots.
Tip: To reduce cooking time, use low-sodium, canned garbanzo beans.
When you're cooking on a budget, keeping a well-stocked pantry comes in handy and can help save you money. A lot of these ingredients are items that can be used for many different meals. Please see our pantry favorites broken down by cost and amount of approximate uses per volume of item.
Even with cost and time-effective solutions for cooking, at the end of the day too many Americans go to bed hungry. Many children and teens eat at least half of their daily calories at school. We need to make an effort as a collective to end this injustice. Nutrition programs in schools — the National School Lunch Program, Universal Breakfast and summer feeding programs -- provide nutritious meals to hungry children. We encourage you to take a minute and do the following: