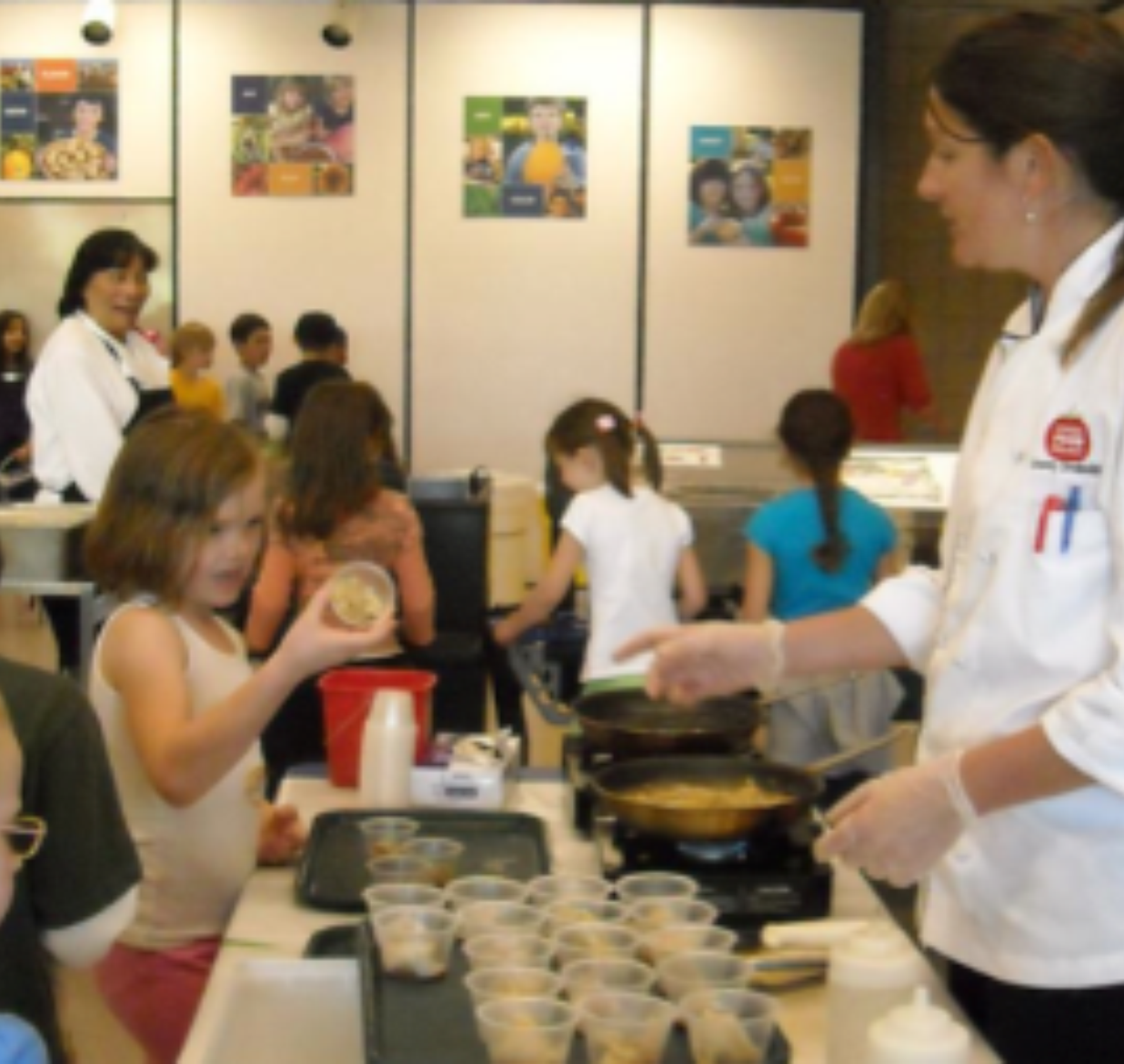 Food Revolution Day is coming up!
April 05, 2012
|

By
Food Revolution Day has turned into Food Revolution month here in Boulder, Colorado! The Lunch Box crew checked in with The School Food Project of the Boulder Valley School District this week to see how they are going to celebrate.
Food Revolution Day is a day of action! It is a chance to gather communities to learn, teach, and share about all things healthy food. Find more information on the event page here and perhaps even register some of your own events in their calendar!
In Boulder, a multitude of schools will be taking part in chef demos, healthy school lunch sample days, and Rainbow Days. Events like these help students connect to the healthy school food that is served in their lunch room. During a Chef Demo, a meal is created and cooked in front of students. This allows children to see the ingredients and watch the meal being prepared – making them more likely to give it a try. Chef demos are especially effective when "celebrity" chefs are brought in from popular local restaurants. Sample days give students the chance to try a dish without having to buy a whole school lunch. This lets the kids decide on their own if they would like to purchase a school meal – and lets delicious school meals speak for themselves!
Rainbow Days are great for schools that have salad bars. This event encourages students to try a variety of colors of fruits and vegetables from the salad bar. If they finish what they have gathered from the salad bar, they receive a special sticker. To learn more about hosting a Rainbow Day in your school, be sure to check out our detailed guide.
It is important to engage children in healthy food activities. Getting kids into the kitchen and out to the garden gives them an appreciation for food that will last them a lifetime. Be sure to involve children in your Food Revolution Day activities!