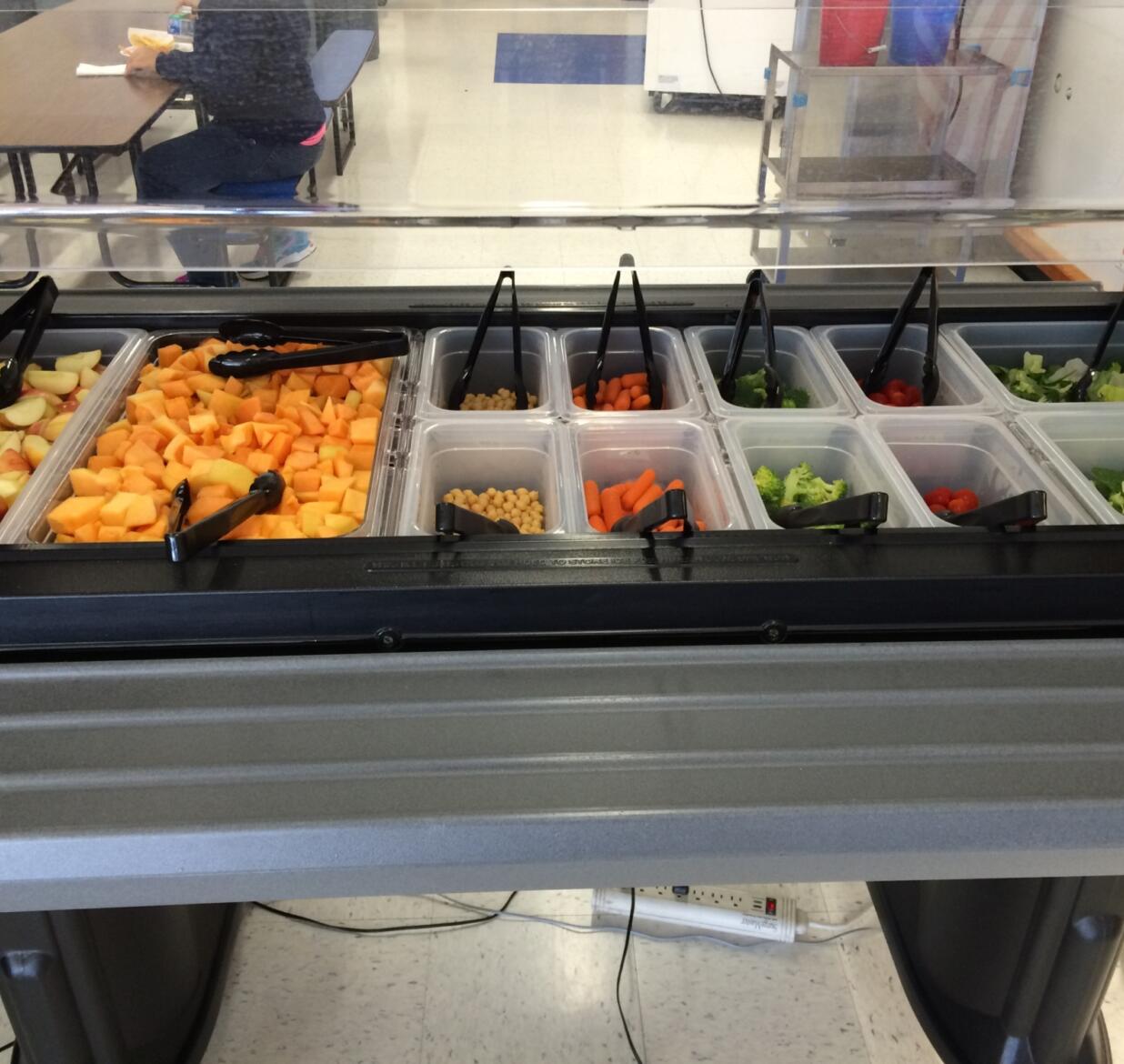 Giving Children the Opportunity to Choose
How one school district has empowered children to make healthy choices through salad bars
February 27, 2018
|

By
When Peggy Bodnar became the Food & Nutrition Services Supervisor at Boise School District in 2007, she was inheriting a progressive school lunch program that was already profoundly committed to improving the health and wellness of their students. Ten years prior to her arrival at the district, her predecessor had already started implementing salad bars in their elementary schools. This environment provided Ms. Bodnar the support and foundation she needed to keep pushing her district towards a better way of feeding their students.
District Size: ~26,000 students
Number of Schools in District: 47
F/R Percentage (free and reduced): 44%, including the rates at their 23 CEP sites
District ADP (average daily participation): 53%
Naturally, Ms. Bodnar wanted to bring salad bars to the secondary schools. She heard about the Salad Bar to Schools grant program and in 2016, received salad bars at all eight junior high schools in the Boise School District. Since the salad bars were already successful at their elementary schools, it was a smooth transition to implement salad bars at the junior highs. The cafeteria staff was familiar with the procurement process, fresh produce preparation and operation needed. The salad bars even lightened the staff's workload. They had previously portioned out cups of fruit and vegetables prior to service. Once the salad bars arrived, they were able to prep the food in bulk. It also eliminated a significant portion of waste that was created by the pre-portioned cups.
Implementing the salad bar has been a great way for the district to meet the USDA food color variety standards. Each day, students have the opportunity to choose from eight items available at the salad bar; fresh fruit, two varieties of lettuce mix, and an assortment of toppings, such as legumes, tomatoes, carrots, zucchini slices, and more.
Ms. Bodnar says she draws inspiration from the philosophy of food guru and Registered Dietitian Ellyn Satter. Satter stresses the division of responsibility when it comes to feeding children. Adults are responsible for providing options, and children are given the responsibility and freedom to choose from what has been provided. Ms. Bodnar explains, "It's really about providing kids with healthy choices and letting them choose. They surprise you when there's healthy foods available." She noted that the district has found great success in the practice of students self-serving. Rather than dictating what their food and vegetable choices are, the students are empowered to make their own choices and are in turn more excited about what is on their plate.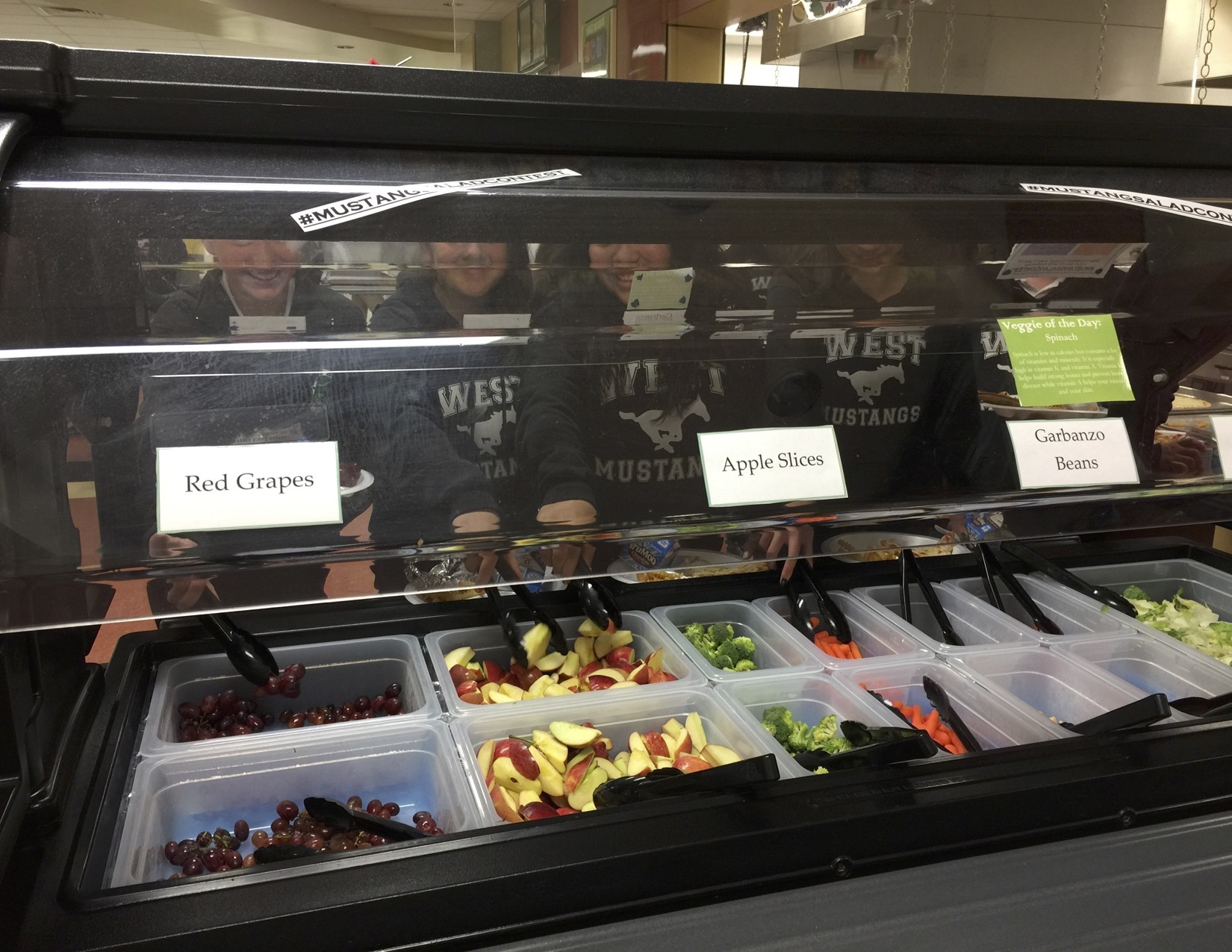 Over the course of the program, Ms. Bodnar was impressed by the engagement surrounding Salad Bar to Schools. She found that the support from everyone involved made the grant easy, enjoyable, and a great learning experience. Representatives from some of the district's salad bar funders, including the Idaho Potato Commission and Tour de Fresh, even came out to visit the schools. Ms. Bodnar explains how refreshing it has been to receive this level of support throughout the grant process, "School lunch programs get bad raps. But they've come so far in the past five to ten years. Through programs like Salad Bars to Schools it's like someone is saying to you, 'We know you have a challenge, let us help,' rather than being critical to what you are doing."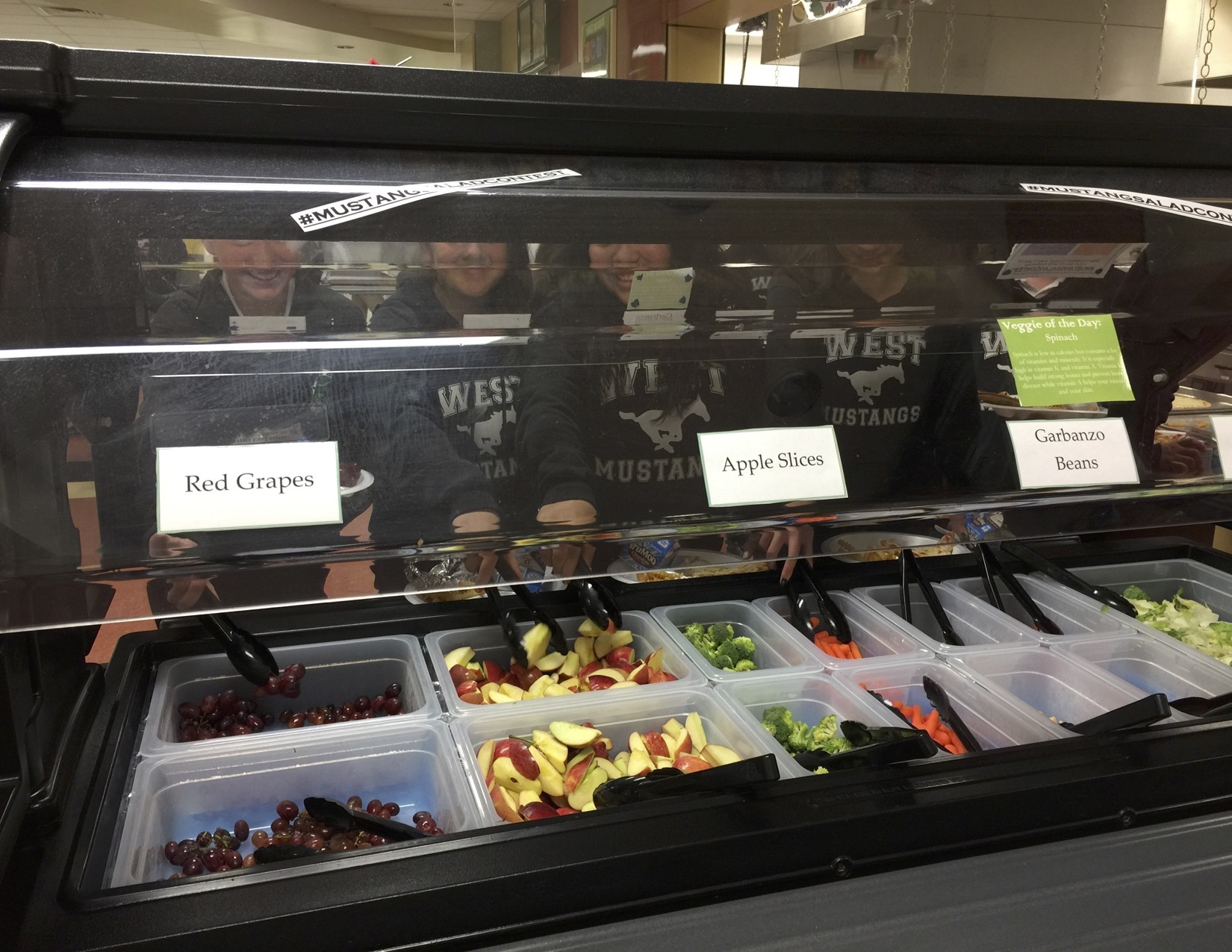 Over the course of the program, Ms. Bodnar was impressed by the engagement surrounding Salad Bar to Schools. She found that the support from everyone involved made the grant easy, enjoyable, and a great learning experience. Representatives from some of the district's salad bar funders, including the Idaho Potato Commission and Tour de Fresh, even came out to visit the schools. Ms. Bodnar explains how refreshing it has been to receive this level of support throughout the grant process, "School lunch programs get bad raps. But they've come so far in the past five to ten years. Through programs like Salad Bars to Schools it's like someone is saying to you, 'We know you have a challenge, let us help,' rather than being critical to what you are doing."