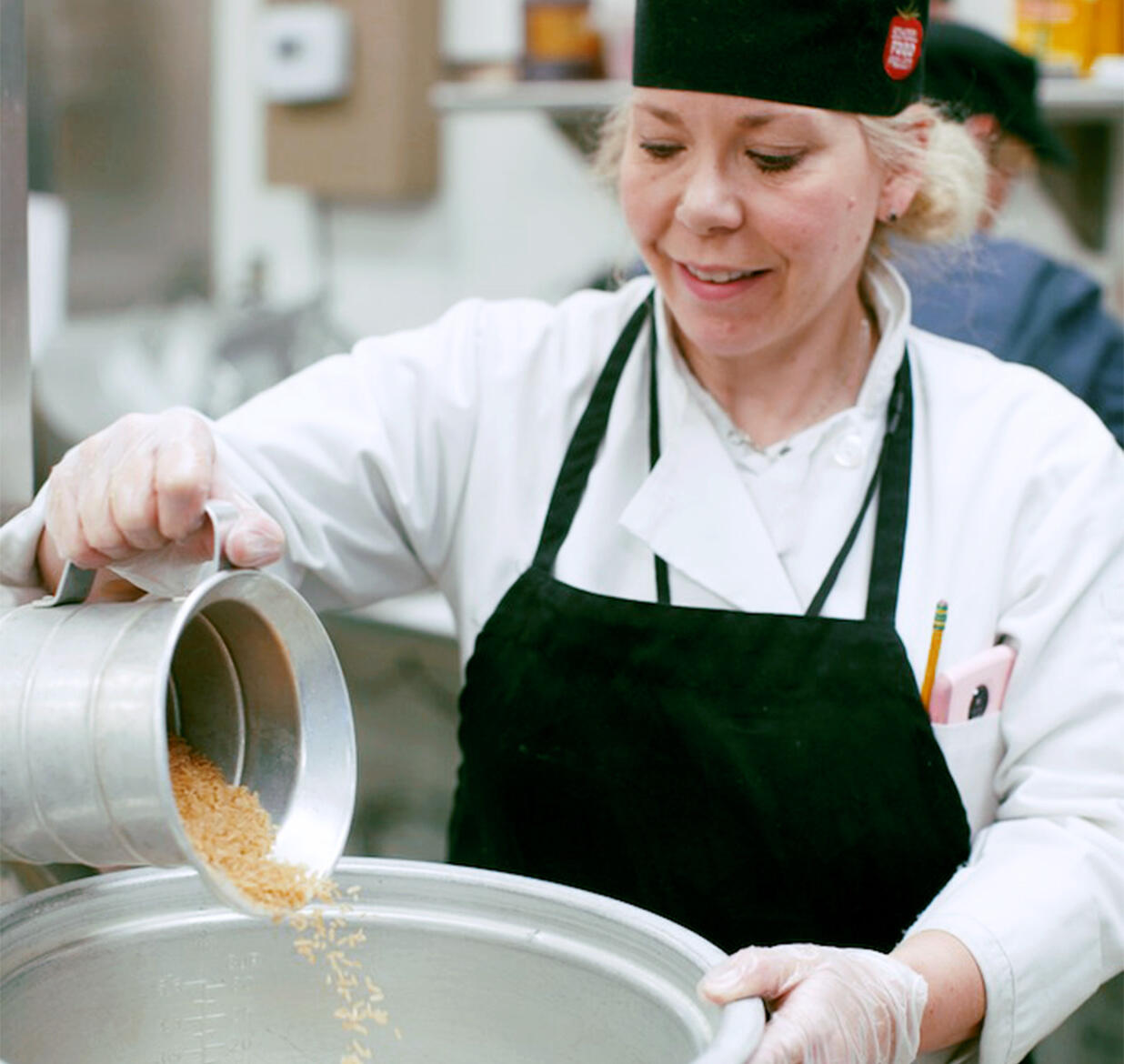 New Resources for the Next Generation of School Food Professionals
The Lunch Box is getting a major make-over, including new content areas, school recipes, and a completely new look.
February 26, 2020
How It All Began
Our organization was founded to address one major problem: a lack of tools, resources, and knowledge about scratch-cooked school food. Back in the early 2000s, many schools wanted to transition to healthier meals, but lacked the operational insight to make the switch. Chef Ann Cooper had started her life's work of supporting healthy school food, and envisioned a comprehensive online source that would share all the necessary materials and information to make school food healthier. Behold, The Lunch Box website was born.

Our very first Lunch Box site launched in 2010, to the great fanfare of school districts everywhere, and only became more popular with time. The Healthy Hunger-Free Kids Act of 2010 (HHFKA) propelled healthy school food to a national discussion, and schools lined up for our free-access, free-to-use resources and expertise. The Lunch Box became the foundational bank of knowledge that inspired all of our additional programs, and remains the largest resource for scratch-food operational knowledge in the country.
Why We Need a Refresh
In 2014, we relaunched the site with a ton of new content and resources, especially addressing the regulations and impact of HHFKA. But a lot has changed since then. Salad bars in schools, once a ground-breaking idea, has become widely implemented and recognized across the country (fun fact: we've granted over 5,600 school salad bars in 10 years). The USDA's guidelines for school food have changed countless times, spanning everything from a la carte menus to professional development.
As an organization rooted in this industry, we've kept our content relevant and accurate for school food professionals across the country, but it's time for another major revision. School food trends are moving faster than ever, and we want to provide the best possible support for districts everywhere. That's why we're excited to announce the newest version of The Lunch Box, launching in April 2020!
New Site, New Resources
To make sure we provide the most helpful resources, we surveyed school food professionals and stakeholders on their most needed tools. We've spent the last year developing a new website with their feedback in mind.
Thanks to support from the Colorado Health Foundation and our web design agency Frank & Victor, the new site includes a complete content and recipe review, as well as:
New operational focus areas

Sustainable Lunchrooms - as one of the fastest-growing topics in school food, sustainable efforts can have a huge impact in the kitchen
Central Kitchens - centralized production models as a consolidated solution for many school districts' personnel, cooking, and distribution lift
School Co-Op Buying Groups - a creative option for smaller districts interested in local procurement and increasing their collective buying power

30 plant forward recipes, created in partnership with the Culinary Institute of America "Healthy Kids Collaborative"
Redesigned user interface, resource access, and recipe functionality
We're thrilled to offer these new resources and cutting-edge case studies to school districts across the country. The Lunch Box is, and will continue to be, a completely free-to-access site for healthy school food advocates everywhere.
Looking to the Future
School food will continue to change, and we'll continue to partner with school food professionals to push the field forward. We're already planning our next round of new content and resources, including ideas like:
Self-assessment tool that generates individualized reports & customized recommendations
Central Kitchen model toolkit with worksheets, floorplans, and other tools
60 additional plant-forward recipes, created in partnership with the Culinary Institute of America "Healthy Kids Collaborative"
Scratch cook breakfast recipes & case studies
Interactive menu planner
New resources for healthy food advocates
In-depth site assessment technology
New & expanded content, like bulk milk, backpack programs, supper programs, and school food as a social justice issue
We're always looking to foster new partnerships and program collaborations. If your school district or organization is interested in any of these future topics, please contact us.
The future of school food relies on the continued expansion of shared knowledge and support. We're committed to always looking forward, and can't wait to share the new website with you in April!