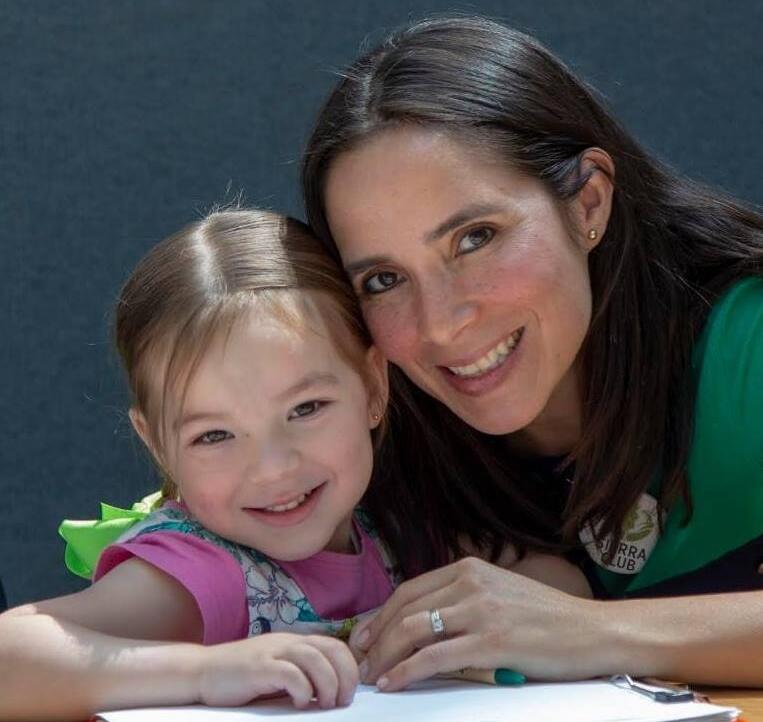 Subtitles Will Offer New Language Tools for School Food Professionals
All online courses at the School Food Institute now feature Spanish subtitles!
July 23, 2019
|

By
The School Food Institute now features Spanish subtitles for all 11 courses! We're excited to expand access to the healthy school food movement. To celebrate, we asked our translator, Daniela Ochoa Gonzalez, to share her views on the importance of translation and offer her insights as a native Spanish speaker who is passionate about school food in America.

Food, as for all of us, has been a part of my life since the very beginning—through its flavors, textures, and origins, but mostly in food loops and systems. Following grad school, I was fascinated by the mystery of our soil, how it nourishes us and our relationship to it, in every bite and everything we discard.
In 2013, I plunged into the school food universe. I visited 100+ schools in the central Texas area, praising best practices and motivating kitchen staff to go the extra mile to sort and compost organic waste in back of the house. I saw firsthand the outrageous food and milk waste in front of the house, and my passion for sustainability in the lunchroom soared.
Since I entered a stage of devoted motherhood in 2015, those exhilarating days in school cafeterias have been left behind. I started to limit my work to strategic translations performed during late-night hours or nap times while our little nest is peaceful and quiet. I wanted to devote these precious hours to worthy causes, and fortunately was gifted the opportunities to translate for sustainable agriculture organizations and, most recently, the Chef Ann Foundation.
The Chef Ann Foundation is making strides to help remove the language barriers among school food service staff through these newly subtitled School Food Institute courses. Translating these 11 instructional videos for the School Food Institute has been a true honor. Providing Spanish subtitles, to me, is being mindful of a Spanish-speaking individuals' most embedded way of perceiving the world.
Whether your native language is English, Spanish, or both, these Spanish subtitles will help present new concepts as you define your mission and vision, design your strategic plan, tailor and sharpen your marketing and leverage the commitment of all your staff and student base.
If you are a native English speaker trying to learn, improve, or polish your Spanish fluency, these subtitles will help advance your goals. You will be able to learn verbs and terminology specific to the school food industry that will become handy with your coworkers while implementing your daily operations.
If you are a native Spanish speaker (like me), carving out time from your busy schedule to devote to one of these incredible courses, you will cherish the comfort of being able to focus on your online class while enjoying it in Spanish. If you are also trying to improve your English skills, I recommend playing the courses once just focusing on the content of the course (reading straight from the subtitles) and then a second time paying close attention to the instructor's voices and words simultaneously.
My hope is that this translation further advances the success of Chef Ann Foundation and that they expand all ESL (English as a Second Language) Spanish speakers' vocabulary and terminology, boosting their confidence to boldly share each of these concepts. A few Spanish words and terms shared authentically—and with the right amount of enthusiasm—can become the edge needed to motivate your staff to shift and take the necessary steps to transition to scratch cooking.
These new translations unfold a wide array of possibilities for any school food operations team, all with the greater goal of improving school food for children everywhere.
To learn more about Spanish translations and how to access them, click here.