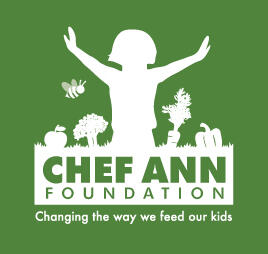 The Food Family Farming Foundation Takes on the Food Policy Conference in Portland, Oregon
June 16, 2011
Hosted by the Community Food Security Coalition
May 19 - 21 Portland, Oregon
The Food Family Farming Foundation is small in staff and we sometimes refer to ourselves as a "virtual foundation" because we work and communicate through the computer so often. Recently two F3 team members, Barbara Ann McMonigal and Sunny Young headed to Portland, OR to attend the CFSC's Food Policy conference entitled "From Neighborhood to Nation," for the uncommon chance to be face to face with other food system advocates.
Packed full of informative "short courses," field trips showing off great work in Portland, sessions with inspirational speakers such as Portland Mayor Sam Adams and Saru Jayaraman of Restaurant Opportunities Centers United, and workshops galore – the conference was meant as a gathering place for people doing food policy work across the US and Canada. The conference provided a great opportunity to connect with others in the food world and get a pulse on what issues are considered important in the various states and regions in the country (and Canada!).
We were humbled by the efforts and successes of folks throughout the country working to improve our food system (locally and nationally) and were also able to spread information about TheLunchBox.org and Let's Move Salad Bars to Schools by setting up a booth in the main lobby.
Issues related to Farm to School programs and implementation of Farm to School programs were often the topic of conversation and were of great interest to this food policy crowd.
Because we learned so much – we thought we would share with YOU some of the most valuable information! If anything in this following series of blogs interests you – and if you would like to know more – please feel free to comment and/or send an email with your questions. Read through and enjoy.
Highlights from the Neighborhood to Nation Conference:
· Field Trip: Sustainable Food Purchasing Policy at Large Urban Institutions
· Short Course: Food Policy Advocacy 101: Training & Tools for Winning Campaigns (A Summary)
· Workshop Session: Procuring Local and Regional Foods for Schools: Experiences from the Field (A Summary)
· Learning about the work of Advocates throughout the Nation – and the World