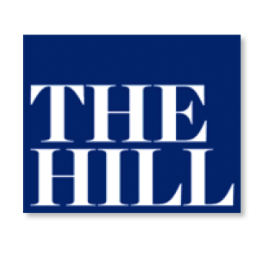 The K Street Diet is Bad for America
June 27, 2011
|

By
Reposted with permission.

The House of Representatives recently passed an Agriculture appropriations bill for fiscal year 2012. It includes several provisions that would affect Americans' diets, but these nutrition provisions are not what the doctor ordered. They are the result of K Street special-interest lobbying.
Though two-thirds of Americans are overweight, the K Street Diet will make watching our weight harder and feeding our kids healthfully more difficult. First on the K Street menu is French fries: lots and lots of French fries.

In January, the U.S. Department of Agriculture proposed new school meal standards, an update to their 15-year-old requirements. Unlike other aspects of education, school food has long been paid for and regulated primarily by the federal government; states and local school districts kick in less than 10 percent of the revenues for school meals. To make the most of its $13 billion taxpayer investment, USDA sets detailed standards for eligibility and nutrition.
USDA's proposed nutrition standards would increase the amount of whole grains, fruits and vegetables kids get and limit saturated and trans fat and sodium. Kids are not eating enough vegetables, and too many of the vegetables they eat are in the form of french fries. Occasional fries would be fine, but kids need a variety of vegetables to ensure they get the many different vitamins and minerals that different vegetables provide for healthy growth and development. To encourage variety, USDA proposed a sensible limit of two servings of french fries a week. Parents, health professionals and scientists agree; USDA received more than 130,000 comments in support of their proposed school meal standards. The potato growers and french fry processors and their K Street lobbyists want to crowd out other vegetables in favor of their own narrow interest. (Too bad that broccoli, tomato and green bean lobbyists aren't as well connected!)
Some House members also have charged that healthier school meals will cost too much. They argue cheap potatoes might help address those costs. But thousands of schools are providing healthy meals at the current reimbursement rates. For those that are struggling, Congress gave an additional six cents per meal for schools that meet the new meal standards, and passed several other provisions to add new funds, reduce overhead and provide technical assistance to schools on procurement, contracting and other cost-saving measures. The House's directive for USDA to pull the proposed school meal regulations would be an enormous waste of money, throwing out six years of hard work and study that has already gone into the rule-making.
The K Street Diet also involves lots of motivational messages for kids — messages to eat junk food. The Agriculture appropriations bill includes language to make it more difficult for USDA to participate in a congressionally required Interagency Working Group to develop model voluntary standards for food marketing to children. Kids are bombarded with $2 billion of marketing each year. Though food companies have developed a program of self-regulation for food marketing through the Better Business Bureau, that program is not working very well. The overwhelming majority of ads targeted at kids are still for unhealthy foods.
The proposed voluntary guidelines will provide a model to help companies develop or strengthen their marketing policies. Hardly an over-reach, the standards are strictly voluntary. We hope companies will follow them, but that will be up to them and not the government.
Information is also important to making healthy food choices. Last year, public health groups, the restaurant industry and a bipartisan group in Congress came to an important agreement to ensure people had greater access to nutrition information when eating out. Calorie labeling is important to helping people watch their weight, as eating out is a huge part of Americans' diets. Without labeling, how would one know that a café latte has three times more calories than a cappuccino?
A key part of the compromise on menu labeling was that all chains would be covered, both restaurants and similar retail food establishments (small businesses were exempted). Movie theaters, grocery stores and some others that sell prepared foods tried and failed to get themselves exempted from the menu labeling law. Congress should not give in to them now.
Obesity costs the country $150 billion in healthcare costs a year. To reduce those costs for families, businesses and government, we need to step up obesity prevention efforts, not weaken them. Improving school foods, proposing voluntary food marketing guidelines to provide a model for industry self-regulation and more information at chain eating establishments are sensible ways to support those Americans who want to eat better themselves and feed their children healthfully. I hope the Senate rejects the K Street Diet.
Wootan is Director of Nutrition Policy at the Center for Science in the Public Interest.
Source:
http://thehill.com/opinion/op-ed/168679-the-k-street-diet-is-bad-for-america