12 Grain Muffins
These muffins were developed by FullBloom for the pilot Universal Breakfast program in the Berkeley Unified School District, that began in the spring of 2004. The muffins are healthy, delicious, nutritious and are a great component of breakfast. Serve with your child's favorite flavored yogurt and breakfast will surely be a hit. Like the other muffins we feature, these freeze well. In fact, freezing is preferable to refrigeration if you want to save them for more than a couple of days because it locks moisture in while refrigeration dries foods out.
Ingredients
½ cup 12 grain cereal (or 10 grain cereal if 12 grain isn't available)
1 cup water, boiling
½ cup dates, chopped
1 teaspoon salt
¼ cup honey
2 Tablespoons maple syrup
1 egg
¼ cup oil
½ cup buttermilk
1 cup whole wheat flour
2 teaspoon baking powder
1 teaspoon baking soda
1 teaspoon cinnamon
1 cup raw mixed seeds and nuts such as pumpkin, sesame, flax, sunflower, walnut, cashews, chopped
Instructions
Preparation
The night before:
Combine 12 grain cereal, boiling water, chopped dates, and salt and soak for 8 hours.

The next day:
Preheat oven to 350 degrees F and prepare a mini muffin pan.
In a small bowl combine honey, maple syrup, egg, oil, and buttermilk and set aside.
In a medium bowl combine the flour, baking powder, baking soda, and cinnamon and mix well.
Mix the cereal mixture with the mixed wet ingredients and add to the mixed dry ingredients, stirring only until combined.
Scoop into muffin cups. Sprinkle tops with a mixture of colorful seeds and nuts.
Bake in the oven at 350 degrees F until done approximately 20 minutes.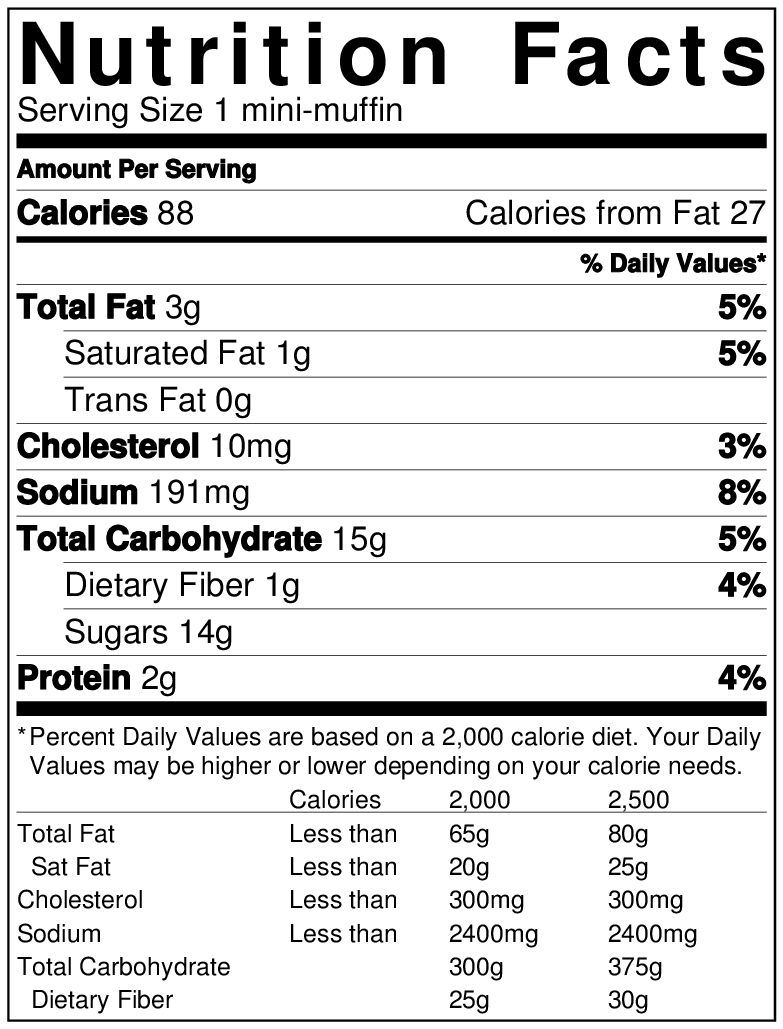 Parent Toolkit
We've seen first-hand the successes parents have had working with their districts to create school food change. In this section, you will find tools and resources just for parents. Join the community and turn passion into action!
Resource Library
Through videos, presentations, infographics and more, learn about Chef Ann and school food reform—including the issues, the solutions, and people making real change.