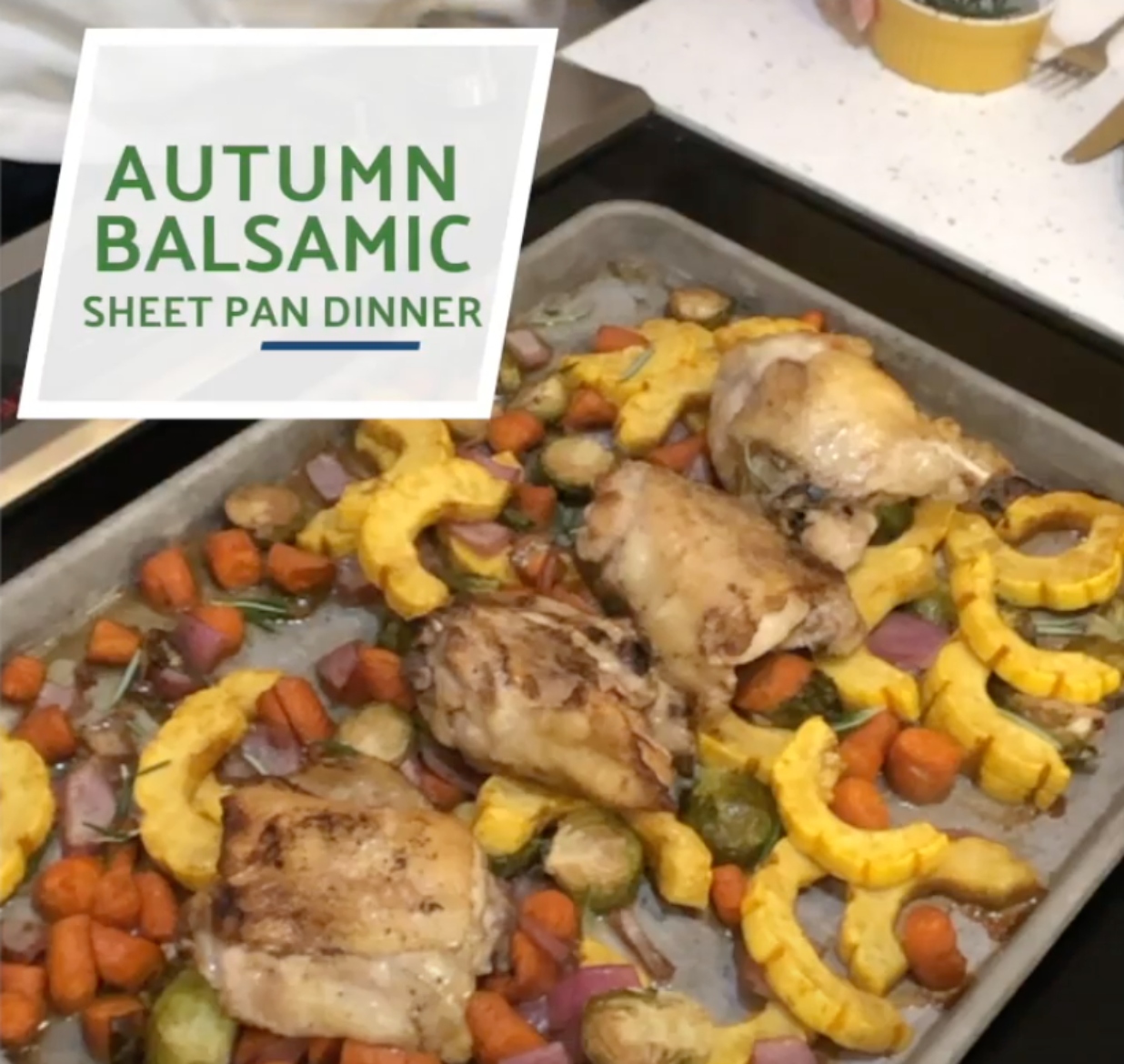 Autumn Balsamic Sheet Pan Dinner
A sheet pan dinner is a recipe that is self-contained in one vessel, a sheet pan. Everything goes onto the sheet pan and into the oven at once and it's finished all at the same time, making it an easy family meal! Chef Brandy reports, "It's colorful, it's healthy, it's delicious and it's seasonal. If you wanted to add a little extra something, this dish would be perfect with some brown rice or mashed potatoes...Or perfect just as is".
Ingredients
4 chicken thighs, skin on
1 delicata squash
1 lb brussel sprouts
1 lb carrots
1 small red onion
1 oz brown mustard
4 oz olive oil
2 oz balsamic vinegar
2 T. rosemary, fresh
salt
pepper
Instructions
1. Preheat oven to 375 degrees.

2. Combine all vegetables in large bowl - set aside.

3. Whisk olive oil, balsamic vinegar and brown mustard until well combined.

4. Add dressing to the large bowl and toss until vegetables are evenly coated. Add salt & pepper to taste.

5. Pour vegetables onto a sheet pan and spread out so they are in one even layer - set aside.
6. Sear chicken skin side down in a skillet with olive oil over medium high heat and sprinkle with a pinch of salt & pepper. Cook for two minutes.

7. Flip chicken and sprinkle with another pinch of salt & pepper. Cook for one minute.
8. Remove seared chicken thighs from skillet and place on top of the dressed vegetables in sheet pan.

9. Place sheet pan in preheated oven and cook for about 30 minutes or until chicken reaches internal temperature of 165 degrees.
10. Remove sheet pan from oven and sprinkle with fresh rosemary.

11. Enjoy alongside brown rice, mashed potatoes or just as is!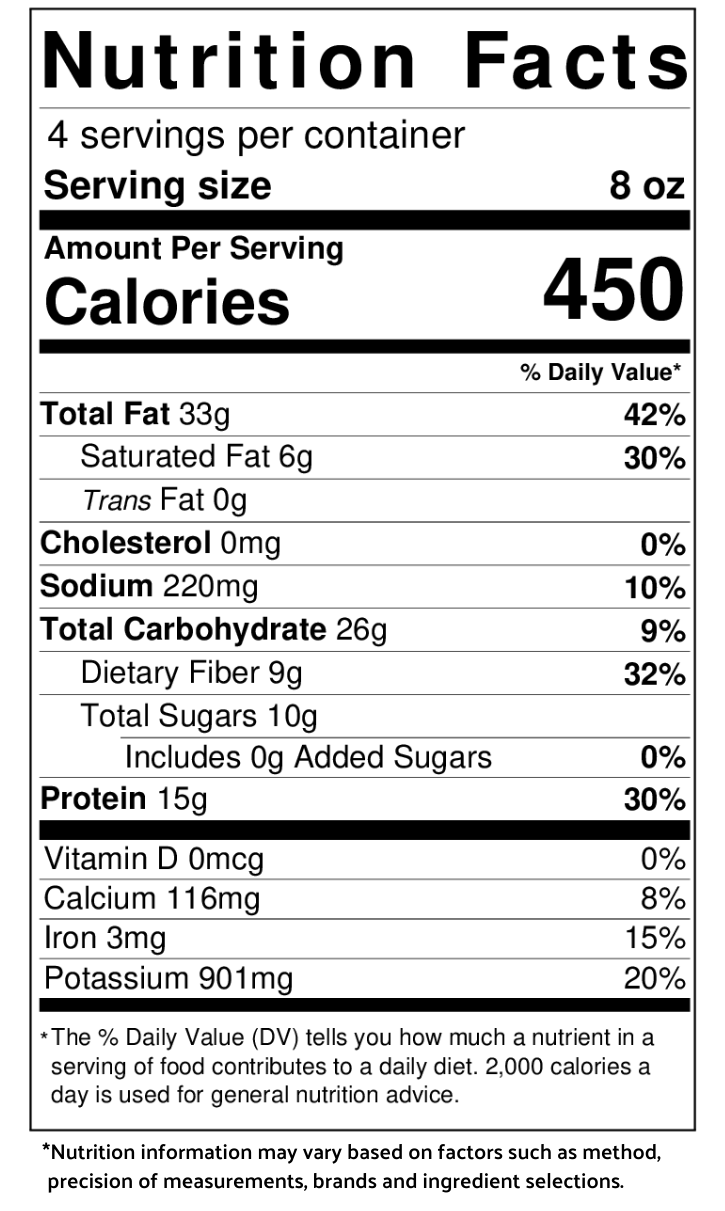 Parent Toolkit
We've seen first-hand the successes parents have had working with their districts to create school food change. In this section, you will find tools and resources just for parents. Join the community and turn passion into action!
Resource Library
Through videos, presentations, infographics and more, learn about Chef Ann and school food reform—including the issues, the solutions, and people making real change.