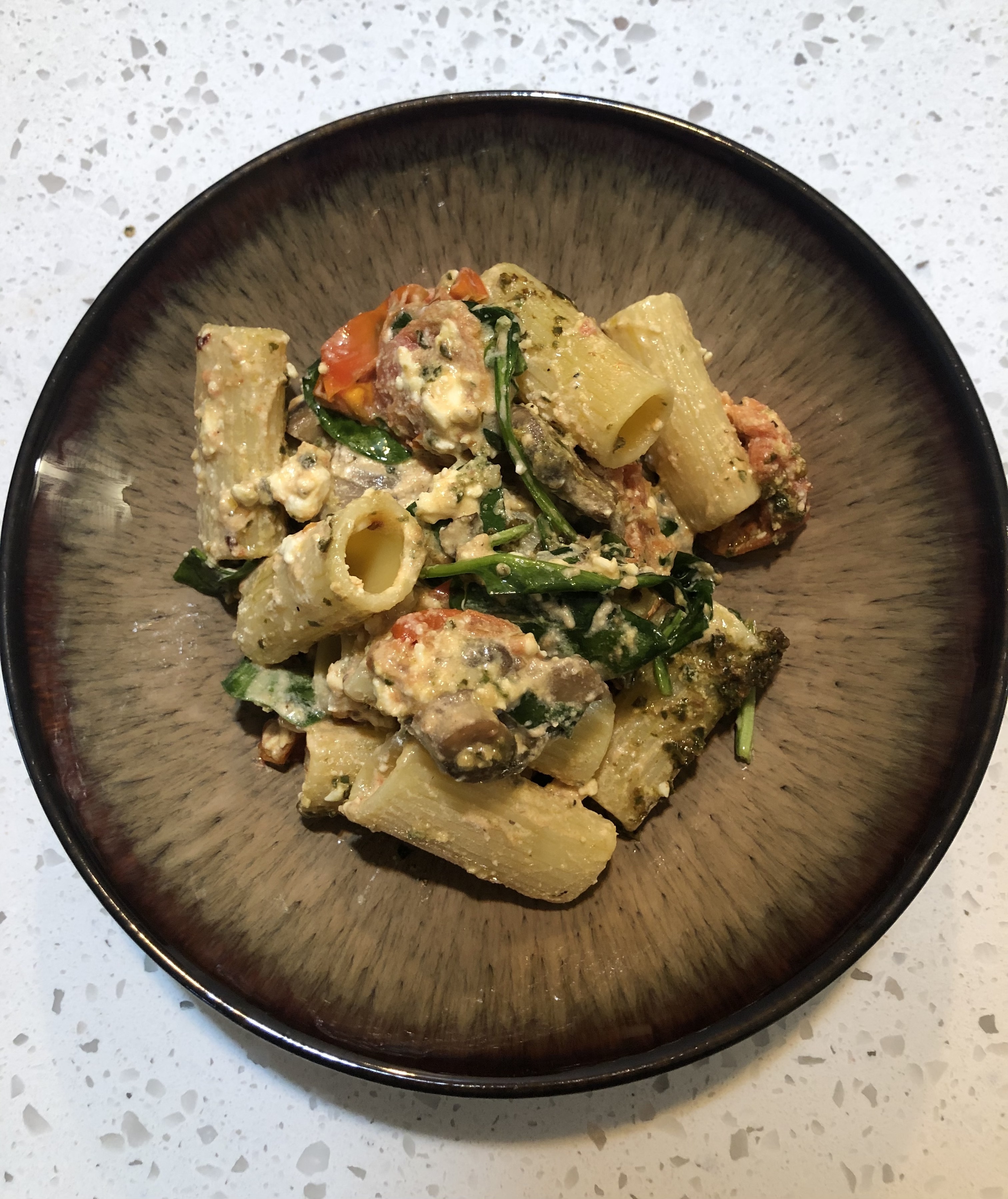 Baked Feta Pasta with a Twist
"If you have been following anything on social media, you have probably heard about the viral Feta Pasta sensation that got started on TikTok. We're going to make our own version of that! I call it Feta Pasta with a Twist, ours is slightly more healthy but still follows all of the basic rules as the viral pasta sensation on social media", remarks Chef Brandy. This version of Feta Pasta got a serious upgrade with additional veggies and a fresh pesto drizzle!
Ingredients
16oz cherry tomatoes
4 cloves garlic, crushed
8 oz block feta cheese
16 oz dried rigatoni pasta
8 oz cremini mushrooms, sliced
1/4 C olive oil
1 t salt
1 T oregano
1/2 t pepper
1 T crushed red pepper
4 C fresh spinach
1/2 C prepared pesto
Instructions
Preheat oven to 400 degrees.
In 13x9 baking pan, place block of feta cheese right in the center.
Spread cherry tomatoes, garlic, and mushrooms around the feta.
Drizzle olive oil and seasoning over cheese and veggies.
Place baking pan in oven, uncovered and bake for about 30 minutes or until cheese is soft.
While feta and veggies dish is baking, cook pasta according to package directions.
Remove baking pan from oven.
Lightly mash the soft feta and mix with veggies.
Add pasta and spinach. Stir to combine all ingredients.
Drizzle pesto on top and enjoy!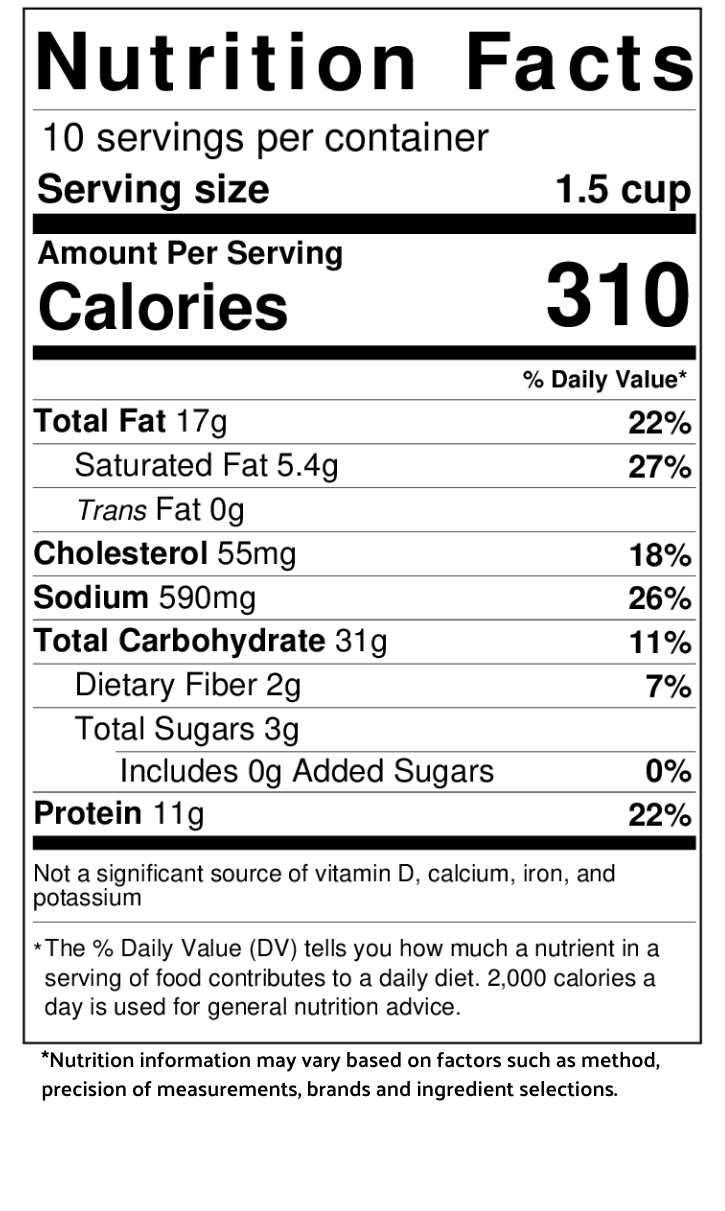 Parent Toolkit
We've seen first-hand the successes parents have had working with their districts to create school food change. In this section, you will find tools and resources just for parents. Join the community and turn passion into action!
Resource Library
Through videos, presentations, infographics and more, learn about Chef Ann and school food reform—including the issues, the solutions, and people making real change.