Breakfast Burritos with Tofu
Breakfast burritos are a warm and filling start to the day. This is a meal that can be packed to go or even eaten later in the day for lunch. If tofu isn't your thing scramble in a couple of eggs or fry up a few pieces of turkey bacon for added protein. In too much of a hurry to wait for the potatoes to cook? Leave them out or chop up a leftover baked potato and you'll only have to sauté it until heated through.
Ingredients
1 cup Spanish onion, small dice
1 clove garlic, minced
1 Tablespoon Canola oil
1 cups potatoes, medium dice
1 teaspoon salt
1 teaspoon ground black pepper
1 pound firm tofu, medium dice
8 six-inch flour tortillas
1 cup refried beans
6 ounces Monterey jack cheese
1 cup tomato salsa
Instructions
Preparation
Over medium heat sweat the onions and garlic in oil until the onions are translucent. Add potatoes, salt, and pepper. Cook until potatoes are tender and browned. Add tofu and heat gently.
Fill the center of each tortilla with refried beans, the potato/tofu mixture, and the cheese.
Roll up the tortillas and top each one with a spoonful of salsa. If the burrito is going to be eaten on the run put the salsa inside the tortilla. For lunch, send salsa on the side so the tortilla doesn't get soggy.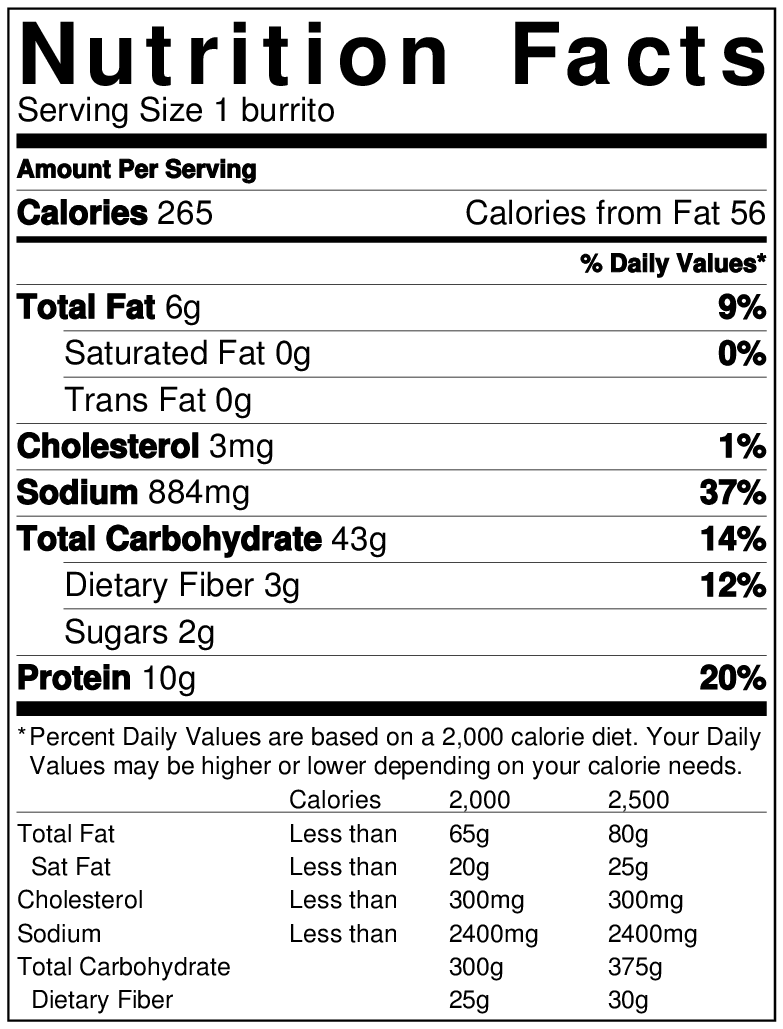 Parent Toolkit
We've seen first-hand the successes parents have had working with their districts to create school food change. In this section, you will find tools and resources just for parents. Join the community and turn passion into action!
Resource Library
Through videos, presentations, infographics and more, learn about Chef Ann and school food reform—including the issues, the solutions, and people making real change.