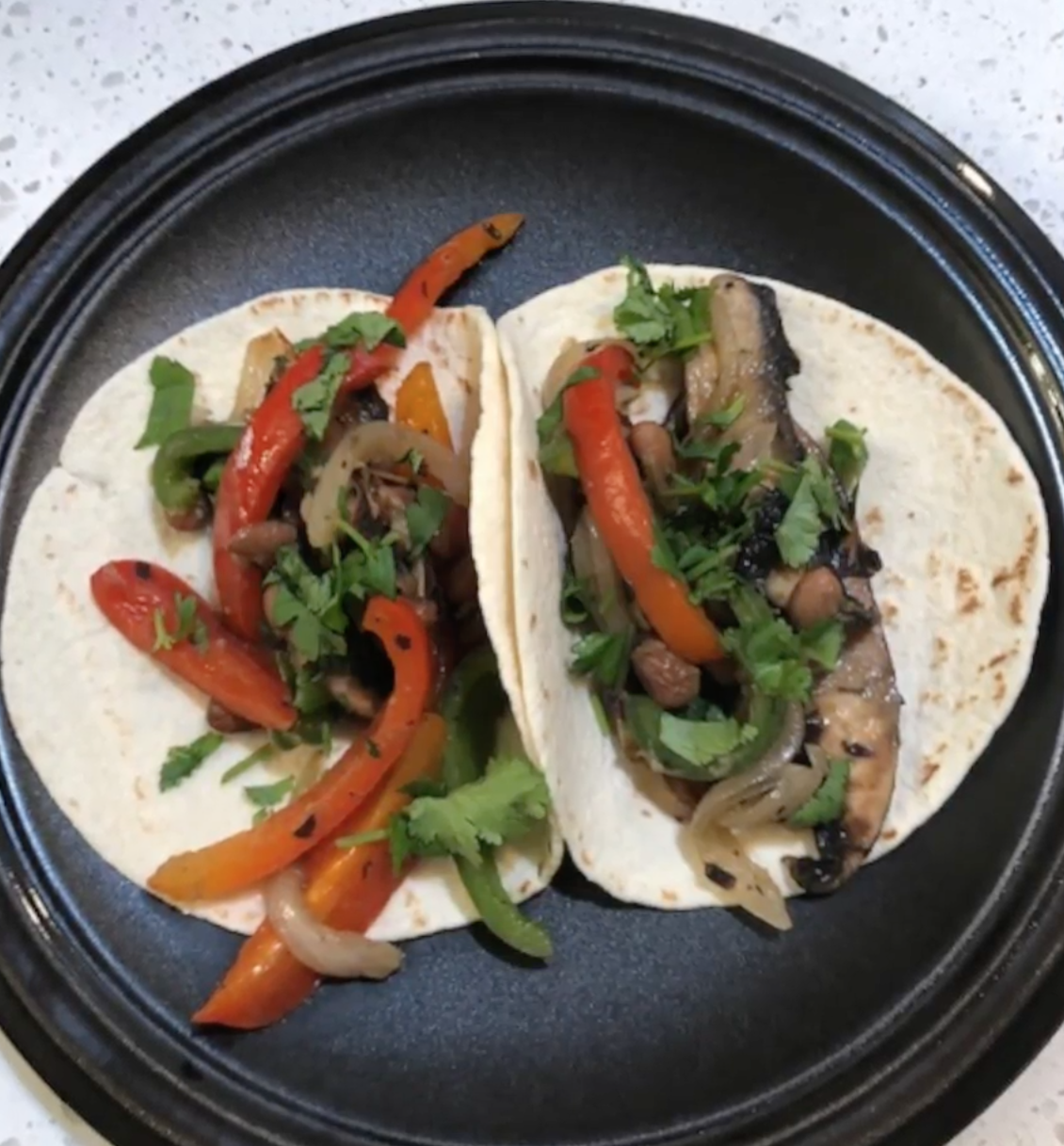 Portobello Mushroom Fajitas
"I think fajitas are something that kids are familiar with. This recipe is super colorful and quite simple with only a few ingredients", remarks Chef Brandy. This plant-forward recipe is also on our recipes section of The Lunch Box website and can be scaled for different quantities. You can get creative and add a variety of tasty toppings such as guacamole, salsa, sour cream and/or cheese. Chef Brandy ensures this recipe is kid-approved!
Ingredients
3 oz of olive oil
1 medium yellow onion, sliced
9 oz of green bell pepper, sliced into strips
9 oz of red bell pepper, sliced into strips
2 large portobello mushrooms, cleaned and sliced into strips
1 15 oz can pinto beans, drained and rinsed
cilantro, chopped (optional for garnish)
Instructions
Heat olive oil in a large skillet on medium hight heat.
Add peppers and onions and sauté until onions are translucent and peppers begin to soften, about 3-4 minutes.
Add pinto beans to skillet and stir to combine.
Add portobello mushroom strips, stir and cook for another 3-4 minutes or until tender.
Plate tortillas and add mushroom fajita filling.
Garnish with cilantro (if using) and any other toppings as desired.
Enjoy!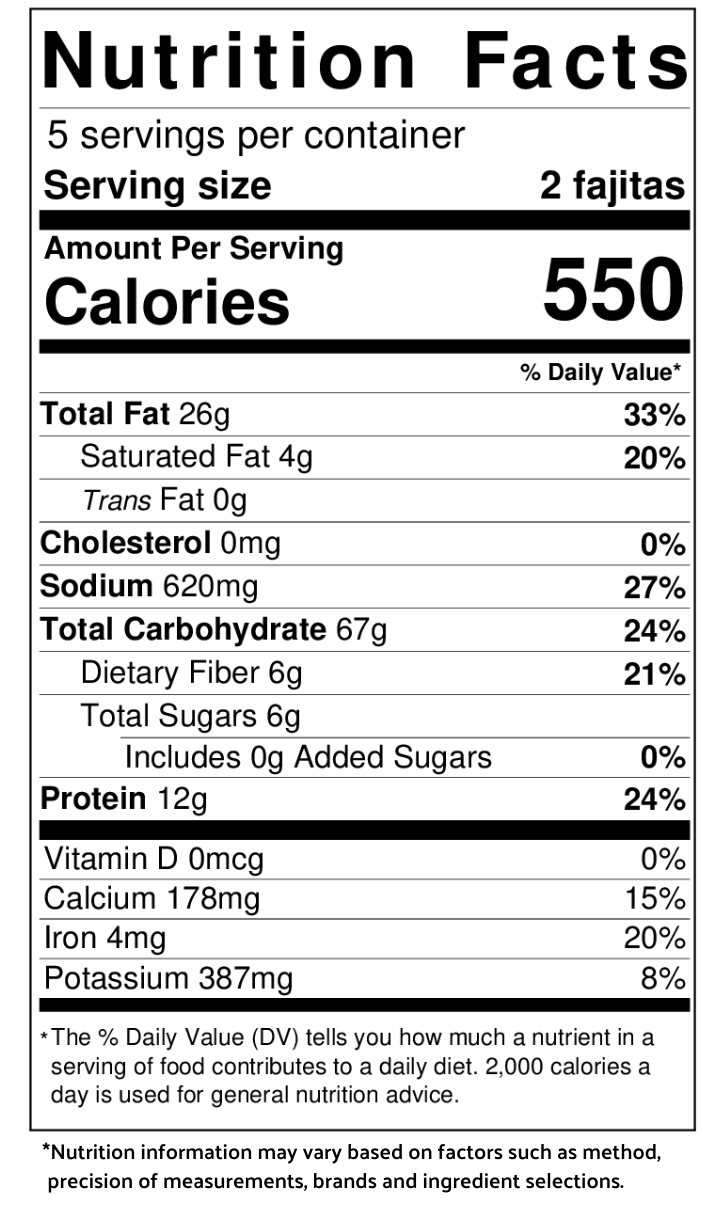 Parent Toolkit
We've seen first-hand the successes parents have had working with their districts to create school food change. In this section, you will find tools and resources just for parents. Join the community and turn passion into action!
Resource Library
Through videos, presentations, infographics and more, learn about Chef Ann and school food reform—including the issues, the solutions, and people making real change.