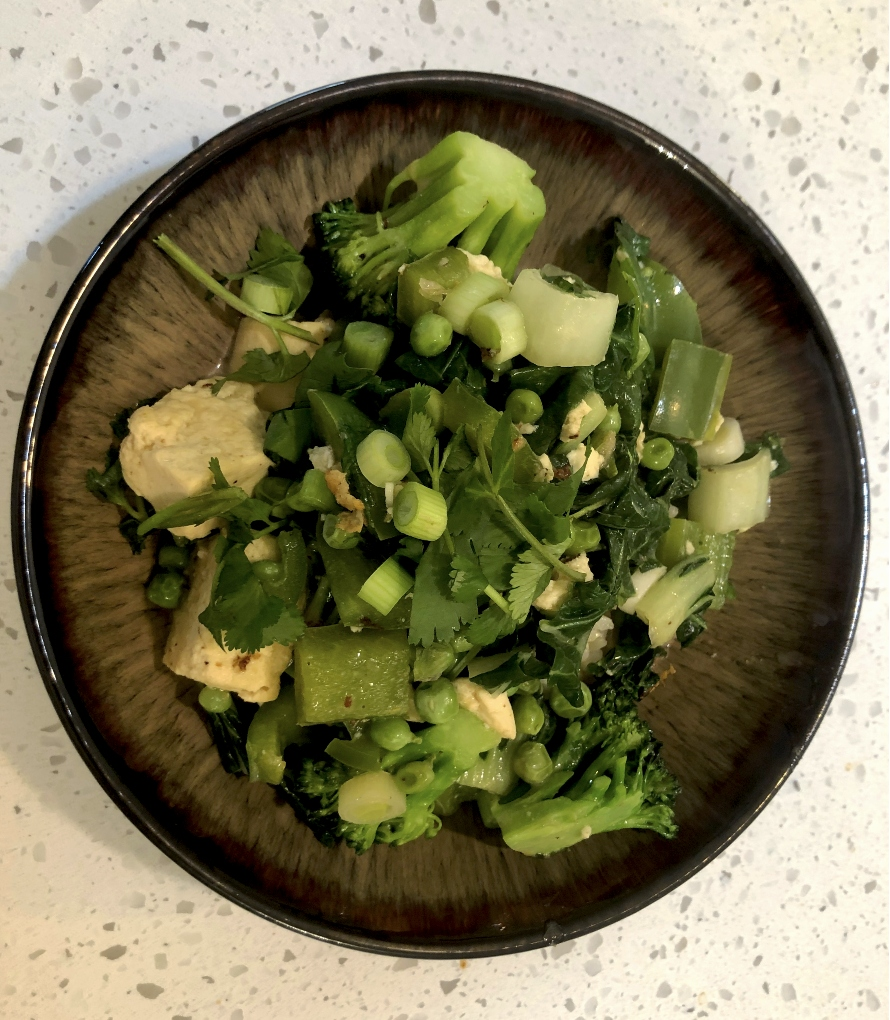 Curried Green Veggies & Tofu
"My favorite way to enjoy this dish is with some brown rice; another great way would be over rice noodles. I think it's beautiful because its packed full of green colors and I feel good about eating it because it's healthy! I think your whole family will love it", exclaims Chef Brandy. This green curry is nourishing, fresh and 100% and plant-based! You can spice it up by adding additional jalapeños or leave the heat out by removing them altogether, choose what fits your palate best.
Ingredients
1 (14oz) block firm tofu
1 green bell pepper, diced
1 oz of ginger, minced
1 jalapeno, diced
2 C broccoli, chopped
1.5 C bok choy, chopped
1 C peas, frozen
1/4 C cilantro, chopped
3 green onion, chopped
3 T olive oil
3 cloves garlic, minced
1 T salt
2 t pepper
1 (13.5 oz) can coconut milk
1 T cornstarch
3 T green curry paste
1/2 cup vegetable stock
Instructions
Cut drained and pressed tofu into 1 inch cubes.
Add tofu and cornstarch to a large bowl and season with salt & pepper.
Stir to combine until tofu is evenly coated.
Sauté tofu in 2oz of olive oil over medium-high heat for 3 minutes or until golden & slightly crispy.
Remove tofu from skillet.
Add bell pepper, garlic, ginger & jalapeño to skillet and cook for about 2 minutes or until peppers start to soften.
Add broccoli and bok choy to the skillet.
Add a splash of olive oil and season with salt & pepper.
Stir veggies and sauté until desired tenderness.
Add coconut milk, vegetable stock & curry paste.
Stir to combine curry paste and liquids and bring mixture to a boil.
Add tofu & peas and cook for 1 minute.
Add cilantro and green onions.
Give it a final stir and enjoy!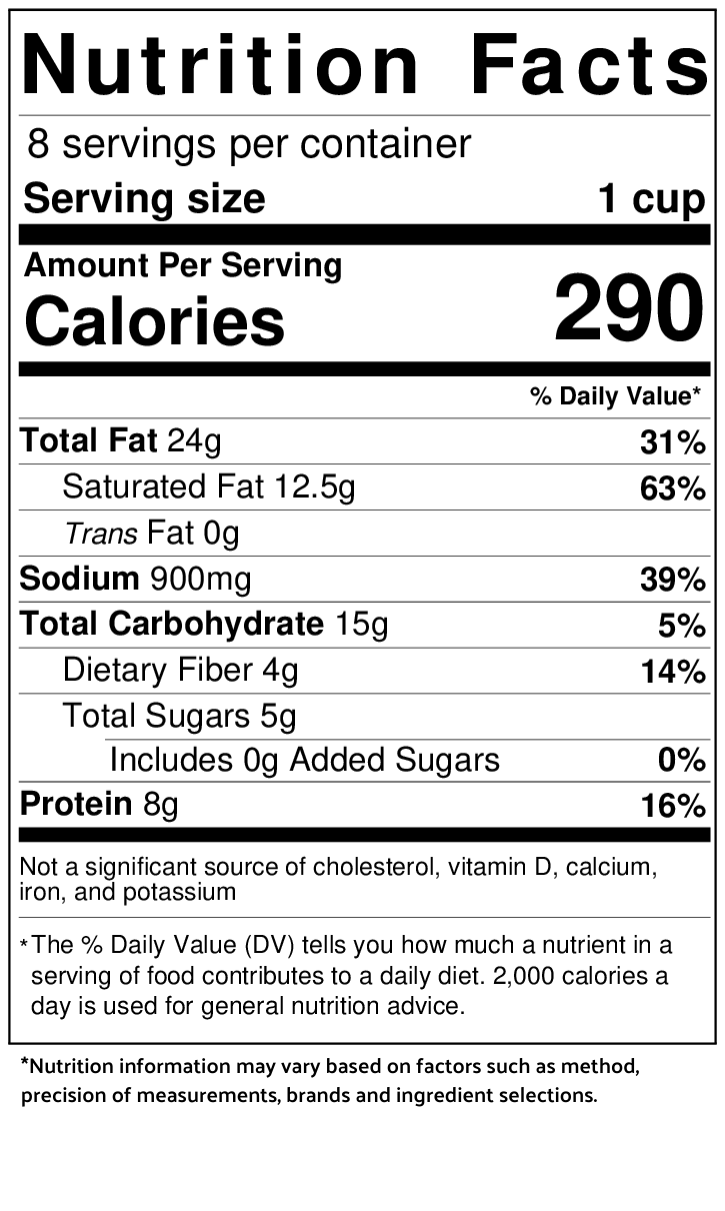 Parent Toolkit
We've seen first-hand the successes parents have had working with their districts to create school food change. In this section, you will find tools and resources just for parents. Join the community and turn passion into action!
Resource Library
Through videos, presentations, infographics and more, learn about Chef Ann and school food reform—including the issues, the solutions, and people making real change.