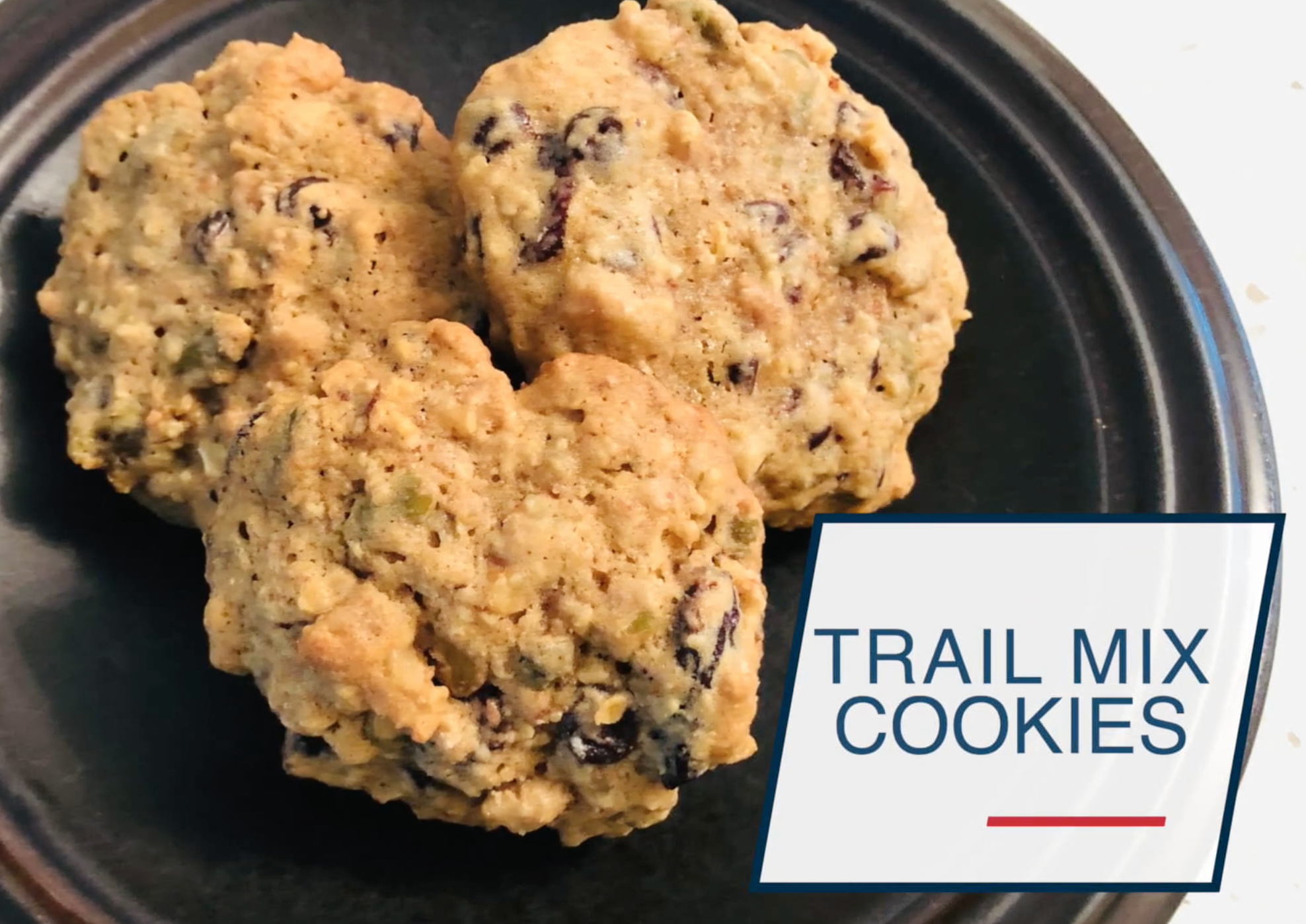 Trail Mix Cookies
Chef Brandy's Trail Mix Cookies recipe was inspired by her favorite go-to hiking snack, trail mix. "Trail mix gives me the energy that I need to sustain a big hike and I also think it's a healthy and delicious treat, so I thought... let's turn this into a cookie", exclaims Chef Brandy. These cookies are packed full of dried fruit and healthy nuts and seeds!
Ingredients
1 cup rolled oats
2 eggs
8 T butter, unsalted
4 T white sugar
1/2 cup brown sugar
2 t vanilla
1 t baking soda
2 t salt
1/2 cup whole wheat pastry flour
1/2 cup white flour
1/2 cup pumpkin seeds
1 cup walnuts, chopped
1 cup dried cherries
1 cup dark chocolate chips
Instructions
Preheat oven to 350 degrees.
Cream together butter and sugars.
Add eggs, salt, and vanilla to the creamed butter and sugar mixture.
Once well-combined, stir in oats, baking soda and flours until batter thickens.
Add in dried cherries, chocolate chips, walnuts and pumpkin seeds.
Cover dough and refrigerate for at least two hours to chill.
Line sheet pans with Silpats (non-stick baking liner) or coat with a non-stick spray.
Once dough is chilled, scoop out cookies onto the pans.
Place pans in the oven and cook for about 12 minutes or until golden brown.
Enjoy once cooled, store in an air-tight container for up to a week or bring them along for an outdoor activity as a tasty treat!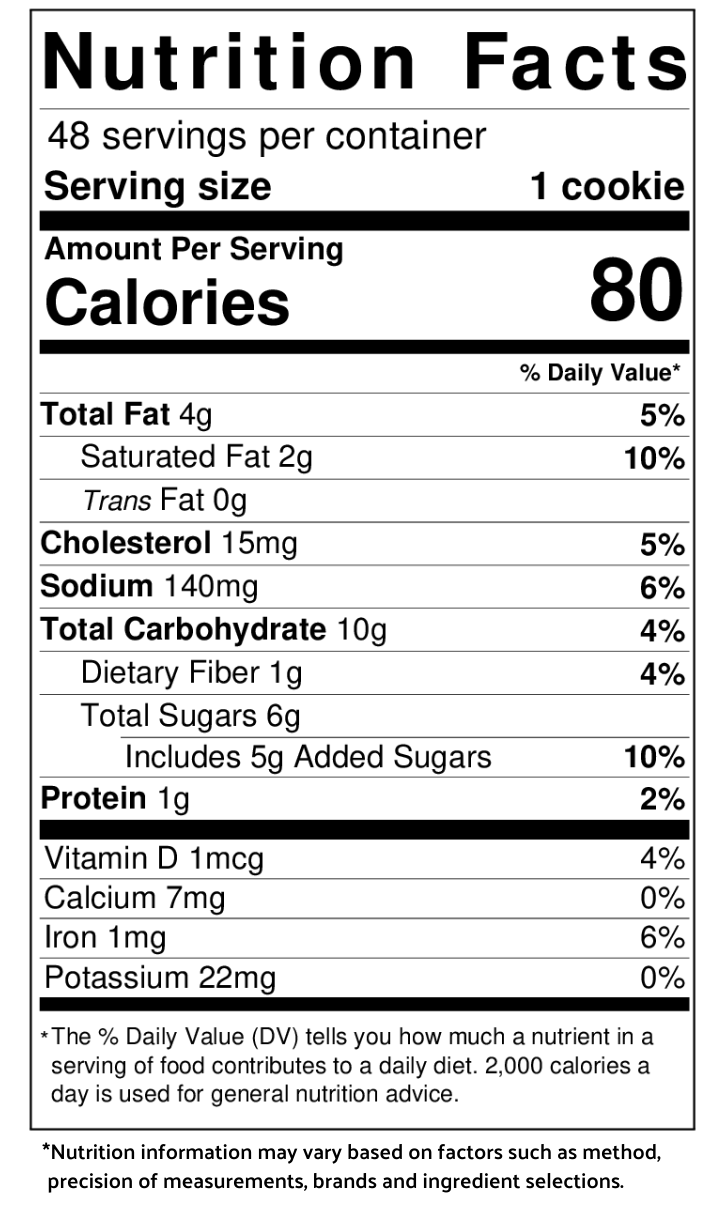 Parent Toolkit
We've seen first-hand the successes parents have had working with their districts to create school food change. In this section, you will find tools and resources just for parents. Join the community and turn passion into action!
Resource Library
Through videos, presentations, infographics and more, learn about Chef Ann and school food reform—including the issues, the solutions, and people making real change.