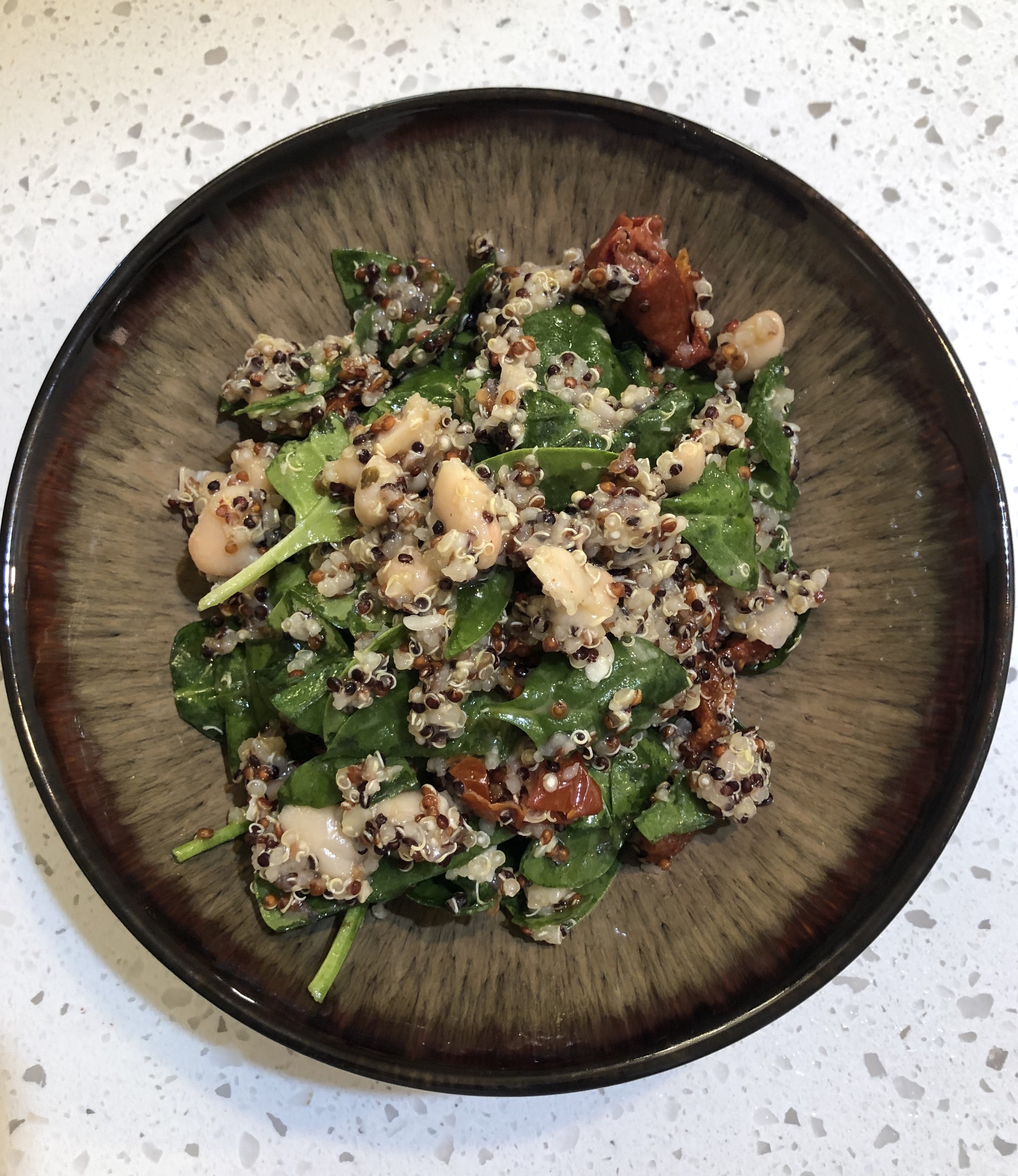 Tuscan Quinoa Salad
Check out this simple recipe packed with protein and fresh flavors and learn from Chef Brandy as she shares her tips for cooking the perfect fluffy quinoa! This quinoa salad could be served in a wrap sandwich, as a side dish or even as part of a school meal program.
Ingredients
1.5 cups quinoa
3 cups water
1 (15oz) can white beans, drained & rinsed
1 (6 oz) jar sun-dried tomatoes, drained *olive oil reserved
4 cups spinach
1/4 cup parmesan cheese, grated
1/4 cup lemon fresh juice
1 T salt
1 t pepper
Instructions
Combine quinoa and water in pot and bring to a boil.
Once boiling, reduce heat and cook for about 20 minutes uncovered on low heat.
Remove pot from heat and cover with lid.
Let sit for 5 minutes.
Remove lid and fluff quinoa.
Add fluffy cooked quinoa to a large bowl.
Add sun-dried tomatoes (drained but oil reserved), cheese, spinach and beans to the bowl and stir to combine.
Whisk together lemon juice, reserved oil, salt and pepper to make dressing.
Pour dressing over quinoa salad and incorporate into the rest of the ingredients.
Enjoy in a wrap sandwich, as a side dish or as is!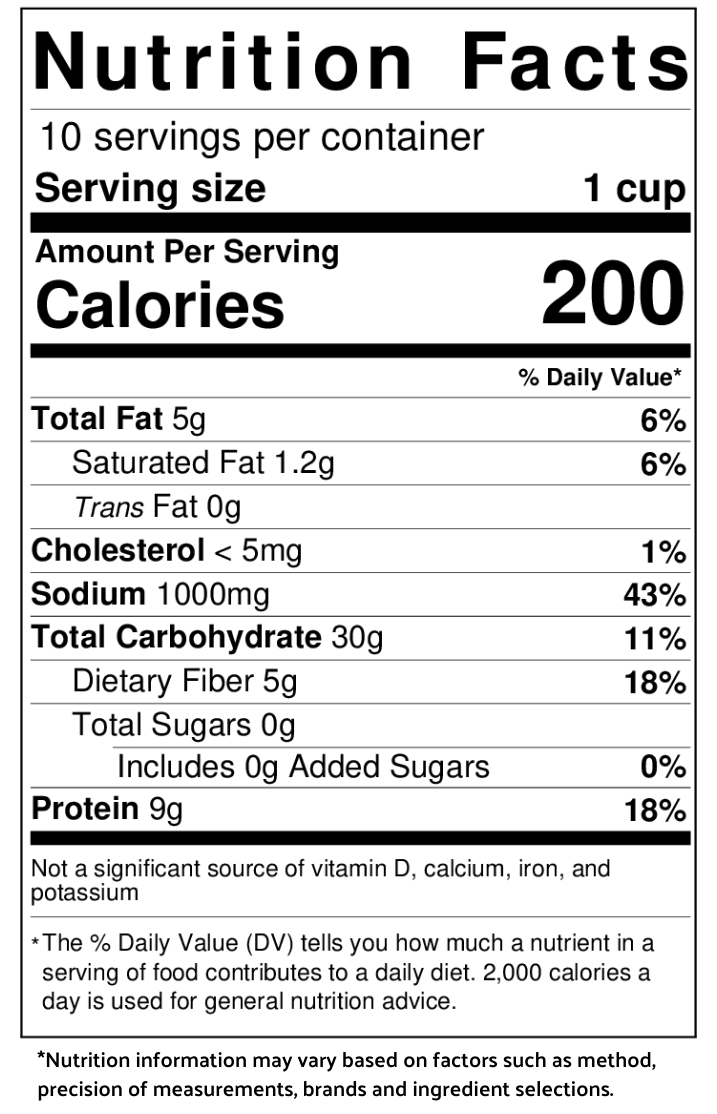 Parent Toolkit
We've seen first-hand the successes parents have had working with their districts to create school food change. In this section, you will find tools and resources just for parents. Join the community and turn passion into action!
Resource Library
Through videos, presentations, infographics and more, learn about Chef Ann and school food reform—including the issues, the solutions, and people making real change.