Yogurt Honey Health Muffins
The addition of yogurt not only makes these muffins moist and nutritionally sound, but they will keep in an airtight container for 3 days and still taste wonderful. If cake flour is not readily available all-purpose flour can be substituted. The muffins will be slightly more dense, but will taste just as good.
Ingredients
1 cup cake flour
1 teaspoon baking powder
1 teaspoon baking soda
1 teaspoon salt
4 teaspoons sugar
2 Tablespoons rolled oats
1 Tablespoon dried cranberries, diced
1 Tablespoon dried apricots, diced
1 Tablespoon sunflower seeds, unsalted
1 teaspoon orange zest
1 Tablespoon toasted bran
1 cup nonfat yogurt
1 cup honey
1 teaspoon vanilla extract
8 Tablespoons (1 stick) butter, melted
2 eggs
Instructions
Preparation
Preheat oven to 350-degrees F and prepare a mini muffin pan.
In a large mixing bowl sift together the flour, baking powder, baking soda, salt, and sugar. Add oats, dried fruit, sunflower seeds, orange zest, and bran and mix to combine.
In another bowl combine the yogurt, honey, vanilla, butter, and eggs and stir until the ingredients are well-blended. Pour the yogurt mixture into the dry ingredients and stir to mix. Take care not to over mix.
Fill muffin cups ⅔ with batter. Bake for approximately 20 minutes or until golden.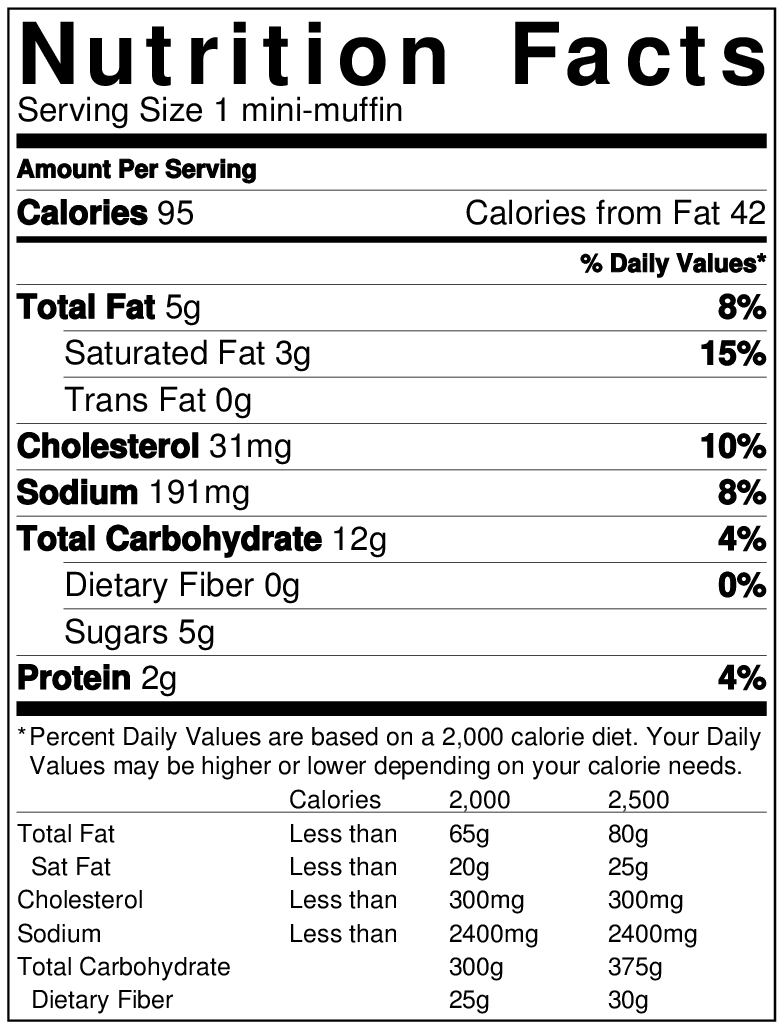 Parent Toolkit
We've seen first-hand the successes parents have had working with their districts to create school food change. In this section, you will find tools and resources just for parents. Join the community and turn passion into action!
Resource Library
Through videos, presentations, infographics and more, learn about Chef Ann and school food reform—including the issues, the solutions, and people making real change.