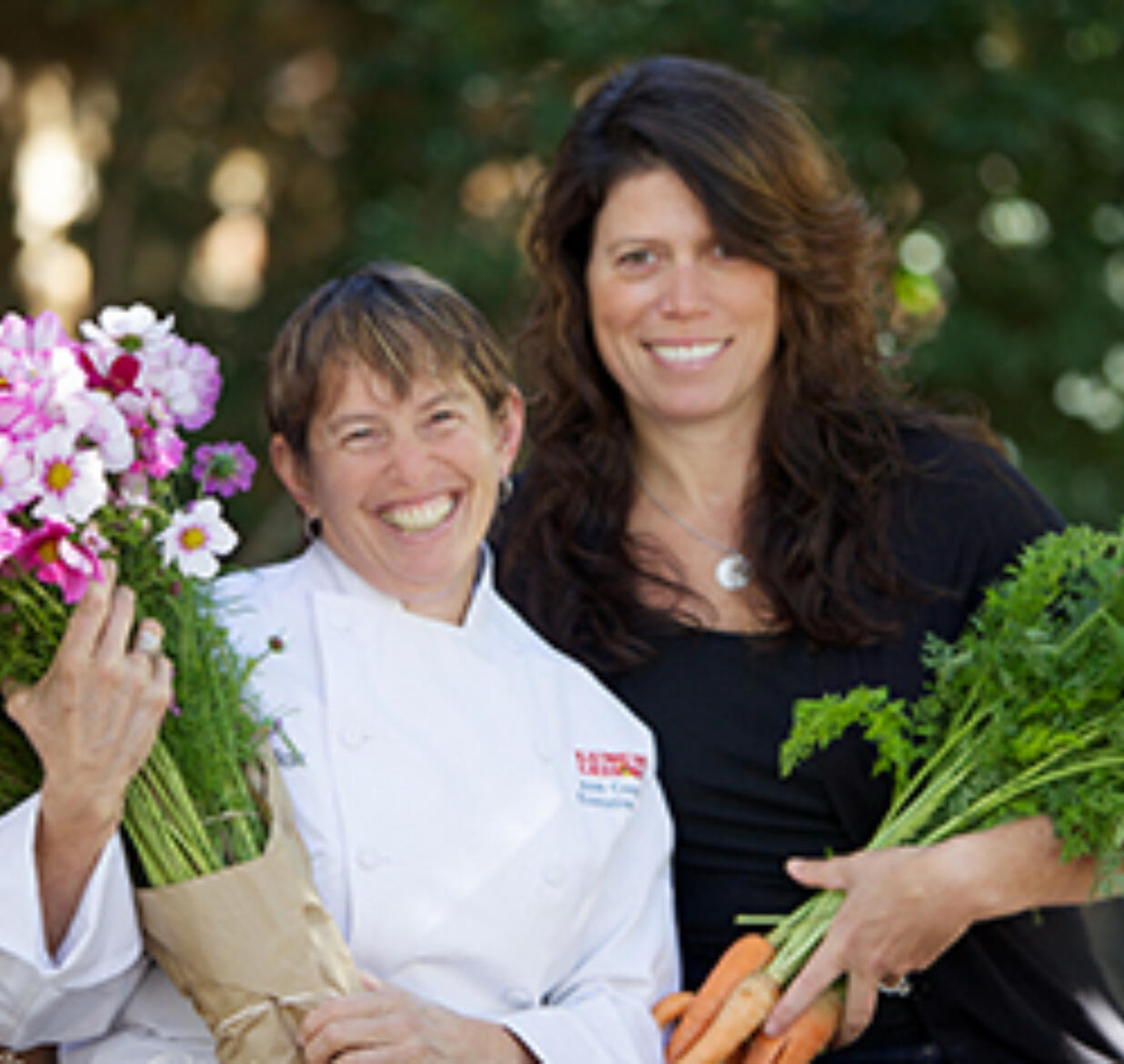 Join the Chef Ann Foundation Team!
Looking for a Programs Director
July 14, 2016
|

By
About the Chef Ann Foundation
Founded in 2009 by Chef Ann Cooper, a pioneer in school food reform, the Chef Ann Foundation (CAF) believes that every child should have access to fresh, healthy food every day so that they can develop healthy eating habits to last a lifetime. We think the greatest impact can be had through changing school food. By providing school communities with tools, training, resources and funding, we are able to help schools create healthier food and redefine lunchroom environments. To date, we've reached over 7,000 schools and over 2,600,000 children in all 50 states.

School Food Online Learning Program
In addition to existing programing, CAF is launching a new School Food Online Learning Program to support professional development for school food operators and learning opportunities for interested University students. The online course series will build off of the existing core content areas of The Lunch Box, which is CAF's free online resource center that helps schools improve the quality of meals served. The course series will provide an interactive and individualized learning environment to support professional development for existing food service staff, as well as undergraduate credit for students in related majors. Taught by the nationally recognized "Renegade Lunch Lady" Chef Ann Cooper, the online learning program will have 7 courses, each comprised of 6-13 lectures. The focus will be teaching key strategies and best practices for the critical areas of scratch-cook school food operations: financial modeling, procurement, human resources, recipe and menu cycles and marketing.
Job Description
This position will work in partnership with CAF's existing Programs Director and report directly to the CEO. This full time position will be responsible for all work as it relates to the development, implementation and management of the online learning program in addition to other program oversight as online learning work eases.
The Programs Director works independently and collaboratively with the CAF team and is responsible for the online learning program work. This includes launching and managing new course offerings; managing program operations and administration; identifying and managing partnerships with vendors and institutions; evaluating and managing contract relationships; and performing extensive marketing activities including maintaining the program website, working with partners to promote enrollment, driving online awareness and regional and national press interest. In addition, the position will manage budgets and be responsible for meeting outreach and enrollment goals. This is an extraordinary opportunity for an individual with strong project management, marketing and business development experience to launch and grow an innovative program.
Key Responsibilities Include:
Work in partnership with CAF's existing Programs Director to ensure CAF initiatives are managed at the highest level and represent CAF's commitment to quality and results-driven programing.
Stay informed on emerging trends and factors that influence the school food landscape and work with leadership to innovate new and relevant CAF programing that meets the evolving needs of the industry.
Plan, develop, coordinate and oversee all elements of CAF's online learning program.
Support and/or lead other CAF programing as the online learning program work eases.
Lead coursework development and planning with partner institution(s).
Evaluate and establish relationships with multiple program partners; advise on contractual arrangements and manage contracts.
Manage the online learning program budget.
Work with the Development Director/CEO to create a 3-year business plan for the program to ensure operational and growth funding is covered.
Coordinate with partnering academic departments and college offices, as well as state and national certification programs to obtain approval/accreditation for course offerings.
Identify and secure filming resources as necessary for courses (i.e. venues, videographers, equipment, etc.).
Lead marketing, communications and outreach related to promotion and growth of the online learning program.
Serve as point of contact for food service teams and other students as it relates to application qualifications, procedures and degree or certificate requirements.
Work with vendors, partner institution(s), Chef Ann Cooper and assistant professor to monitor, modify and improve curriculum.
Create efficient and proven organizational protocols for program management.
Track online course enrollment, scholarships, and website usage data, solicit feedback, and determine program implementation success.
Research online educational trends, changes, developments and teaching strategies to keep the program relevant.
Participate in regional and national committees to network and promote CAF programing.
Ensure that the online learning program is included in the national discussion on school food service by attending conferences, speaking on webinars, and engaging in other promotional opportunities.
Manage funder reporting requirements and deadlines for assigned programs.
Knowledge and Qualifications:
A passion for health and strong interest in childhood wellness.
Previous school food/childhood wellness work preferred.
Bachelor's degree with a preferred minimum of two-years experience working on online education delivery systems including developing resources, budgets, marketing plans and serving as a liaison with the community.
Demonstrated success managing, developing, implementing and evaluating program models.
Knowledge of adult and community education opportunities and programs; educational delivery systems and computer software programs relevant to online instruction and web page design.
Ability to develop and maintain effective working relationships with education institution partners, vendors, and students,.
Ability to effectively utilize the applicable specialized software programs as assigned.
Strong project management skills of multifaceted projects that result in measurable successes and program growth.
Ability to work independently as well as collaboratively.
Outstanding organizational skills to ensure all aspects of our programing meet defined goals.
Strong interpersonal skills in order to manage the diverse tasks and interact with people from varied backgrounds.
Excellent verbal and written communication skills with exceptional attention to details.
Innovative thinking with personal qualities of integrity, credibility, and a commitment and demonstrated passion for school food reform.
Proven marketing and business development success.
Personnel management experience.
Ability to travel.
Compensation
Compensation will range from $55-65K/year depending on the candidate's previous experience and credentials. The Chef Ann Foundation is a great place to work and provides its staff with a competitive package including health insurance reimbursement, professional development, and paid time off.
To Apply
Please submit a cover letter and resume, both of which should demonstrate your experience, qualifications, educational background, and your desire to fill this position, to Mara Fleishman, CEO at info@chefannfoundation.org with the subject title "CAF Programs Director." Position is based in Boulder, CO and is available August 1, 2016.
Interested in reading more helpful articles from us? Sign-up for our newsletter in the footer below.