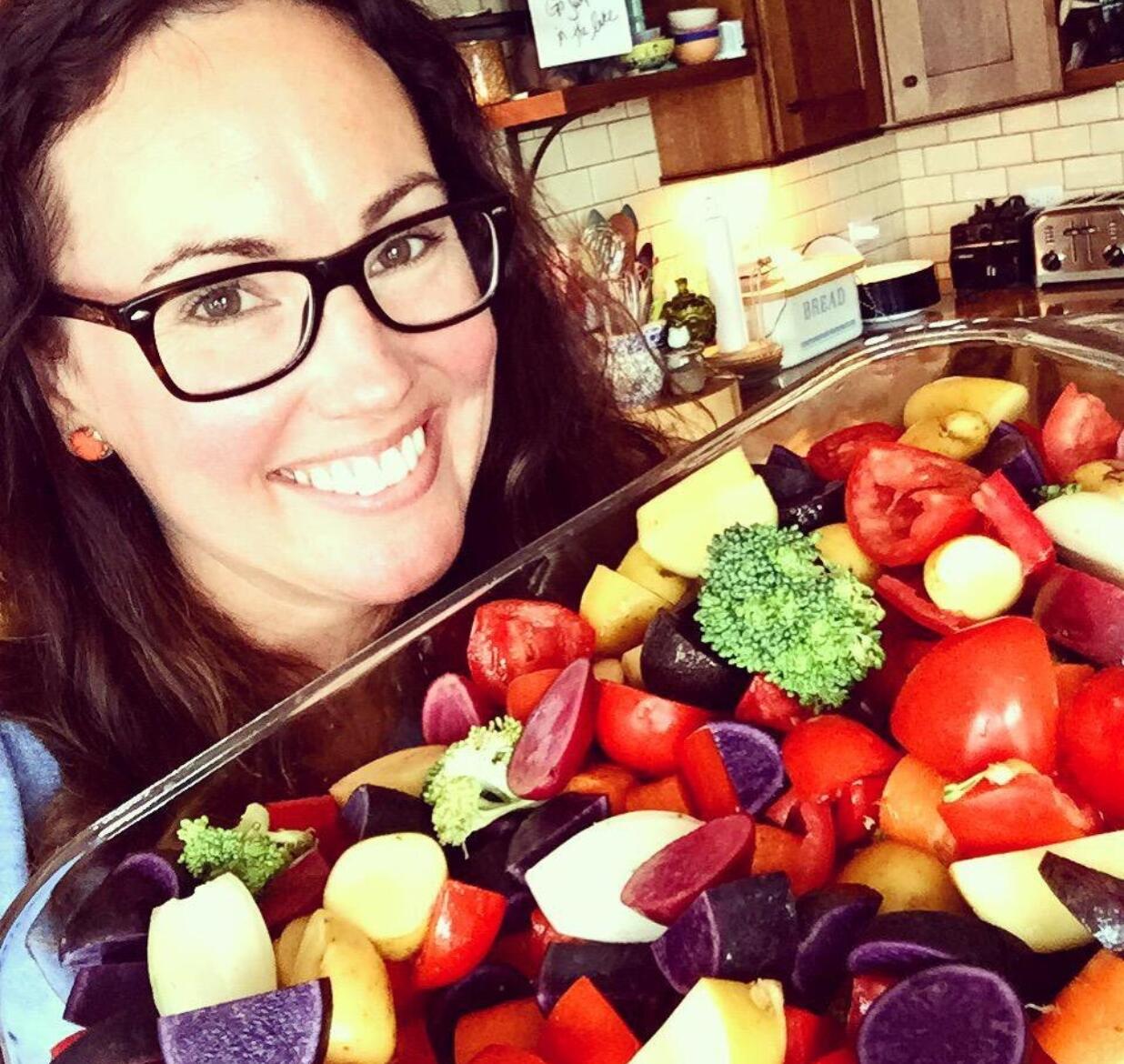 One Mom's Mission
Food educator, chef and mind body wellness coach Lindsey Shifley spearheads big changes in school food for Lake County, Illinois
November 14, 2018
|

By
Lindsey Shifley has always been passionate about good food, food access, and the relationship between health and mental wellbeing—especially for children. After taking a personal approach to her culinary beliefs by changing the way she fed her daughter, Shifley became an ambassador for celebrity chef Jamie Oliver's Food Revolution in November 2012.
"I realized the huge connection between our students' education and real food—that mind-body connection. I've always been totally enamored with the brain and education, kids and learning," Shifley says. "When I went through this as a mom I thought, 'Well, one person impacted me. Maybe I can impact other people.' And then I found Chef Ann!"
Every chance she gets, Shifley works to get her school district (Diamond Lake School District 76 in Lake County, Illinois) on board. At first, it was a daunting task; the wellness committee was not active and she faced a lot of resistance from those who misunderstood her mission.
"I remember someone saying, 'Why do we need food education?'" she says. "There was a lot of judgment and a lot of [comments like] 'Don't tell us what to eat.' So I just decided to start small."
She came upon the Chef Ann Foundation's Project Produce grant in September of 2016 and figured it was something she could help the district apply for. Through the grant, Shifley was able to encourage healthy eating through tastings such as local Asian pears, cabbage and apple slaw and beet hummus. These events introduced both children and the school community to unfamiliar produce in ways that were appealing to students.
Now administrators, teachers, and staff are all on board the good food train. The district hosts a monthly "Chef's Tasting Table" for students, as well as a "Teacher Lunch and Learn" initiative, which made its debut in September 2018 in three schools and three teachers' lounges. Shifley participated by cooking snacks for the teachers with locally grown produce and facilitating conversation about all things good food, mindful eating, and nutrition.
The district's wellness committee has evolved into embracing food education like never before. As a result, the culture of the lunchroom has shifted, with less waste and more excitement around eating fresh fruits and vegetables. Participation in the school lunch program has also increased.
Shifley's mission is to help transform not only lunchroom environments, but children's bodies and minds. As a Food Revolution ambassador, Shifley's job involves keeping this mission alive and connecting with everyone making big waves in school food.
"Chef Ann is that big wave," says Shifley. "She has completely revolutionized and continues to inspire districts to move from that heat-and-serve model to a more from-scratch model."
The administration, inspired by Chef Ann's work as Food Services Director of Boulder Valley School District, is even looking to pursue more scratch cooking themselves.
"That was a pipe dream," Shifley marvels. "When I started 8 years ago, I was like, 'How is this ever going to happen? Is it worth it?' And yes, it is. It's worth it."
Lindsey Shifley is a certified Mind Body Eating Coach and Wellness Chef for Compass Hiking and Yoga, a softball pitching coach & food educator in Lake County, Illinois, and a former Super Food Ambassador for Jamie Oliver's Food Revolution, which recently closed its programming. Check out her blog, The Mullies, here.