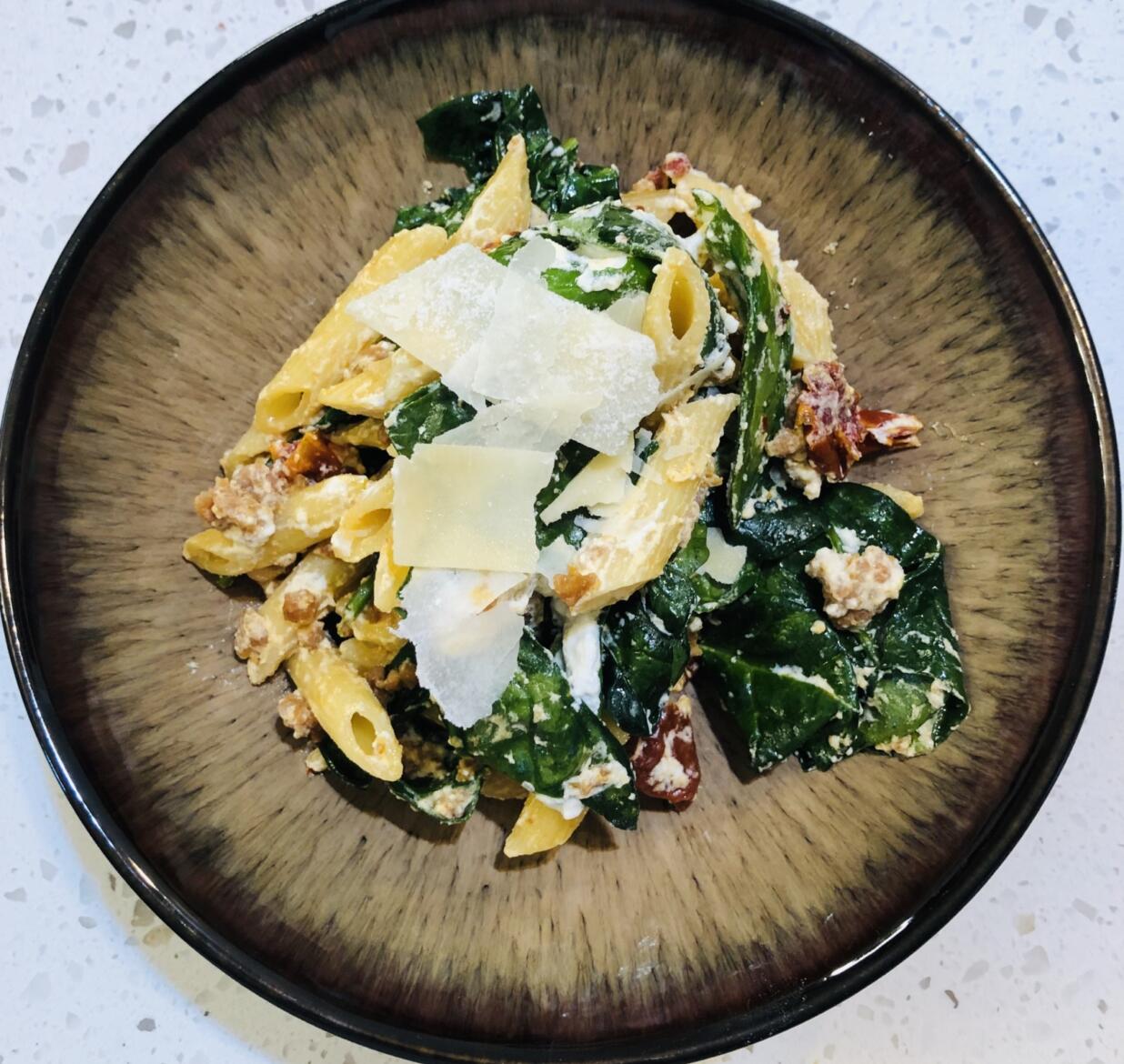 What's Cooking in Your Home?
Home Recipes: Healthy Meals for the Whole Family
February 24, 2021
|

By
After a year of extra time spent cooking from home, I think we're all ready to spice things up. Looking for healthy and creative home recipes that are easy and convenient? Look no further, the Chef Ann Foundation is here to help! Chef Brandy, Director of School Food Operations, has created a series of home recipe videos with flexible ingredient lists and simple cooking methods.
Home Cooking for Healthier Meals
At the Chef Ann Foundation, we believe in healthy meals for families and that proper nutrition starts at home. We see food as a way to explore and learn about the world around us - growing seasons, cultural cuisines, and supporting a healthy food system. Aside from scratch cooking in schools, we believe it is equally important to implement a cook-from-scratch model at home. By cooking from scratch and avoiding pre-packed convenience foods, you are able to control what ingredients are going into your meals. The more you are able to cook from scratch, the less processed foods you are going to consume. The less processed foods you consume, the less sugar, saturated fats, and sodium you are likely to intake, resulting in a healthier diet for you and your family.
Cooking Classes from Home
If you're not exactly sure where to start when it comes to home cooking, don't fret. Our home recipes section has over 100 versatile recipes! Each includes an ingredients list, clear instructions, nutrition facts and even an option to print the recipe. Even better, we're making new recipes even more accessible by creating a NEW videos series for you to follow along. It's all the fun of taking a cooking class and all in the comfort of your home kitchen!
"Cooking at home can be such a fun and gratifying experience and sharing a meal with friends or family is one of my favorite things to do!"

-Brandy Dreibelbis

In our home recipes video series, Chef Brandy has created something for everyone including gluten free dishes, one-pot meals, plant-forward options and healthy snacks & treats. Like all of our home recipes, Chef Brandy's are focused on cooking with whole ingredients and utilizing typical home cooking skills. Nothing too fancy here!
Recipe Categories
We have quite a few new recipes planned, here's a look at some of our most exciting recipe types:
Gluten-Free
Gluten is a common allergy these days, and numerous people are following diets that restrict foods such as bread, pasta, crackers, biscuits, cookies, etc. It may seem like a challenging feat to keep home cooking creative with these restrictions. Fortunately, there are plenty of tasty and creative recipes that leave gluten aside. Check out Brandy's new Autumn Balsamic Sheet Pan recipe LIVE in our home recipes section and stay tuned for more exciting gluten-free recipes to come including Butternut Squash Soup, Tuscan Quinoa Salad and Whole Roasted Chicken.
More gluten-free recipes: Brown Rice & Tofu Salad, Asian Spinach & Chicken Salad with Tangerine , and Harvest Hash


One-Pot Meals
Do you enjoy home cooking but dread the clean up? One-pot meals may be the perfect type of recipe for you! A one-pot meal is simply a recipe that cooks everything all in one pot. One-pot meals are typically affordable because they contain minimal ingredients. They make for an easy clean-up because you are only using one pot and therefore are also pretty quick. Perfect for busy parents or a fast weeknight dinner! Brandy is cooking up a delicious pasta one-pot meal for you in the home video recipe series. This recipe only contains 6 ingredients total: penne pasta, Italian sausage, sun-dried tomatoes, spinach, ricotta cheese and parmesan cheese. Click here to check out this affordable, quick and easy recipe and stay tuned for our next one-pot recipe video coming soon: Butternut Squash Soup.
More one-pot recipes: Carrot Ginger Soup, Corn, Tomato & Green Bean Succotash and Kale & White Bean Soup.


Plant-Forward
At the Chef Ann Foundation, we are working towards a more sustainable food system. Healthy food is not only a solution for nutrition and health concerns but environmental issues as well. In addition to buying local ingredients and cooking from scratch, incorporating plant forward meals into you and your family's diet is a great way to reduce your environmental footprint. Check out Brandy's Portobello Mushroom Fajitas recipe video for a simple kid-approved lunch or dinner. (This recipe is also compliant for school meals!) Be sure to look out for more plant-forward recipe videos from Chef Brandy soon, including Almond Butter Banana Energy Bites, Butternut Squash Soup and Tuscan Quinoa Salad, just to name a few.
Additional creative plant-forward recipes: Corn & Blackeyed Pea Stew, Pumpkin Curry and Red Lentil Burgers.
Healthy Snacks & Treats
We understand that a sweet-tooth is hard to beat. Luckily, we have a variety of recipes for healthier snacks and treats that will allow you to get your fix without sacrificing nutrition. Chef Brandy decided to turn her go-to hiking snack into a cookie. Check out her recipe video for Trail Mix Cookies packed full of dried fruit, healthy nuts and seeds!
Looking for a more traditional trail mix recipe? Raisin Carob Trail Mix is another tasty and nutritious option that makes for a perfect portable snack. For a heartier option, try these Sweet Potato Biscuits that have a high nutrient to calorie ratio and are both sweet and savory. You can even make them in a larger batch to have with part of a meal and save the rest for a flavorful and nutritious snack. This Mango Lassi is a healthy option for a sweet treat or can even double as an easy breakfast. Mango lassis are a common Indian beverage and traditionally made with mangos but feel free to get creative and substitute for berries or any fruit of your choice!
A few more healthy snacks & treats: Apple Date Bars, 12 Grain Muffins and High Protein Squares.


Upcoming Recipes
Click here to stay updated on all of our exciting new home recipe videos and subscribe to our newsletter! Here's a sneak peek at what's coming up soon:
Butternut Squash Soup
Feta Pasta with a Twist
Tuscan Quinoa Salad
Almond Butter-Banana Energy Bites
Whole Roasted Chicken